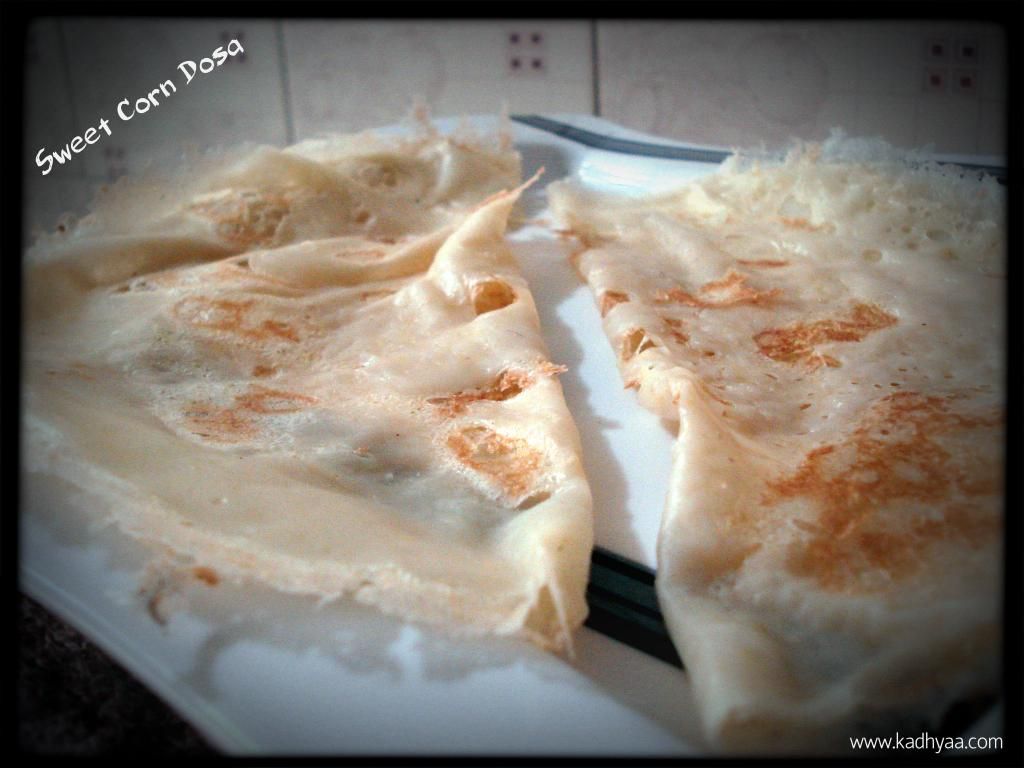 Wishing all my readers a very Happy 2015 !
Its been more than a year that i stayed away from my blogging and the excuses are never ending. Finally I am here posting the first post of the year 2015 !. Hope my journey this year on this blog continues without a break :)
Today's recipe is a simple yet very tasty dosa the standard south Indian staple diet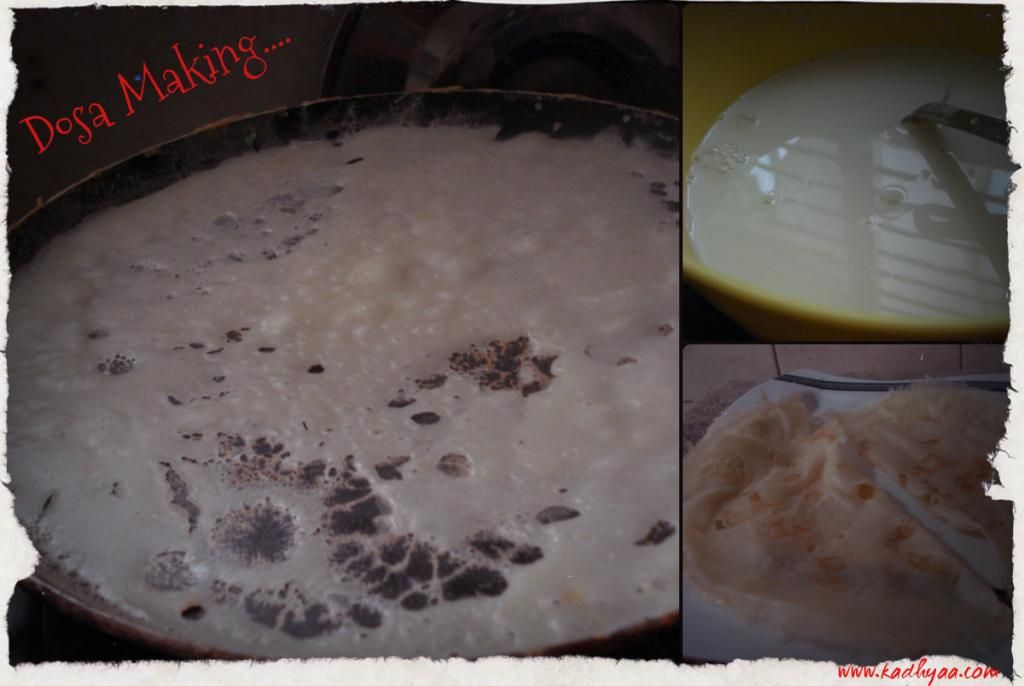 Sweet corn Dosa- Indian Pancake with Sweet Corn
Preparation Time: 15 min (excluding the rice soaking time);
Served with: Chutney/Sambhar
¼ cup coconut fresh grated
Soak the dosa rice for about 3-4 hrs and then grind together the rice sweet corn, coconut and salt together into a very fine batter. This is an instant dosa so no fermentation needed. The batter should be thin almost water consistency and make sure that you do not over mix the batter while making the dosa. Take the ladle full of batter from the above.
Heat the iron griddle/non stick tava (its best if made in iron griddle) and take a one ladle full of batter and spread to the tava without touching the griddle. Cover with the lid and let it cook for about 5 minutes. The dosa should roast properly and then taken it out.
Serve hot with your f
avorite
chutney or sambhar.