After a long time I had a relaxing and eventful weekend with my little one. Time just stops when I am with him, the series of questions, hide& seek game, chasing game by the end of it I am dead tired and he still looks so fresh and energetic.
As he is growing old it's really nice to converse with him to see the world from his eyes which brings back my childhood. For personal reasons we didn't celebrate the festival this year instead for a change we went to my school where they keep "Lord Ganesha" and offered our prayers.
Here is a simple breakfast recipe which we had on the festive morning.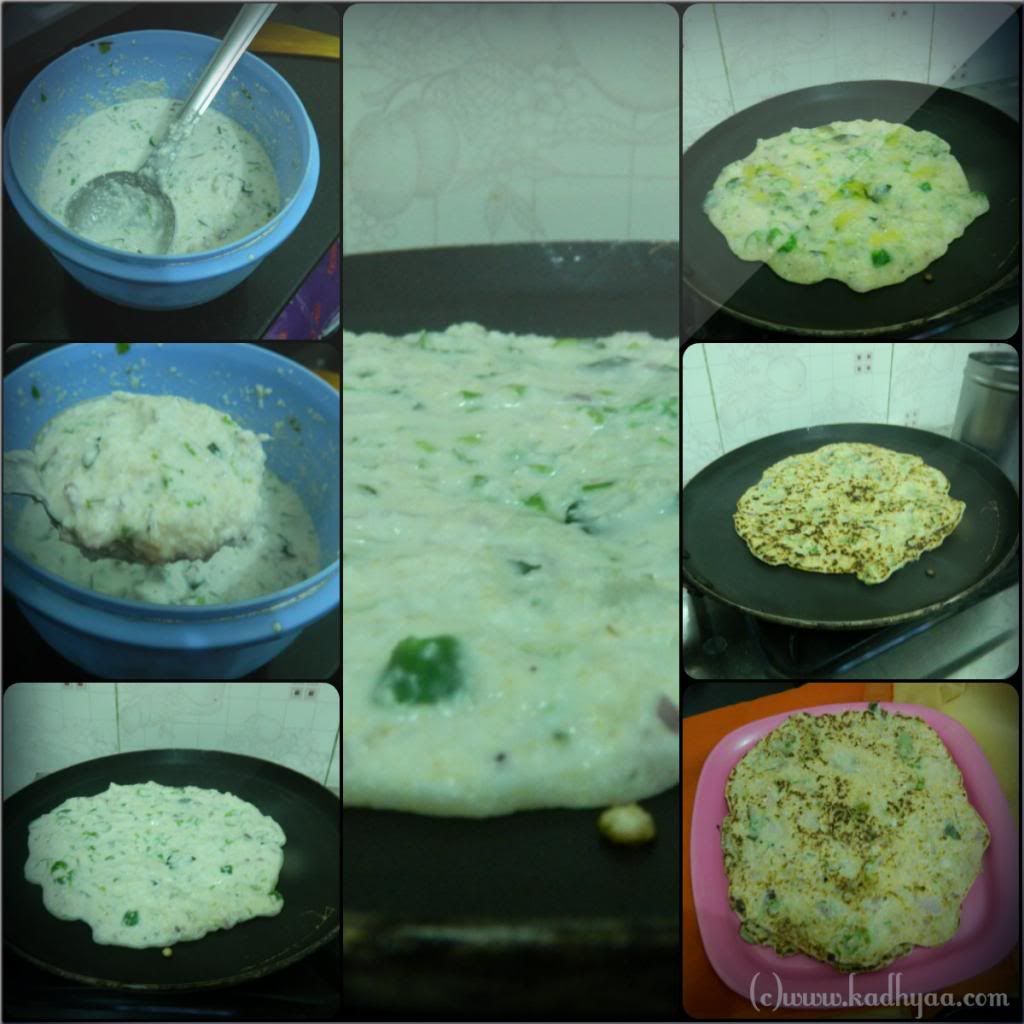 Difficulty Level: Easy to Medium
Serving Tips: Chutney/Gasi
1.5 cup semolina/Sajjige (I used Bansi rava)
1/4 cup fresh coconut grated
2-3 green chillies chopped
Handful of curry leaves chopped
2 medium onions chopped finely
Put rava and coconut in a mixer and blend together with very little water till it becomes little sticky batter. Be Careful not to grind it very fine paste. Put the batter into a vessel and the chopped onion, curry leaves, green chillies and salt and mix well. Adjust to the little thicker consistency than the usual batter.
Heat a iron griddle/non-stick tawa. Add 1.5 ladle full of the batter and make thicker rottis. Roast it with ghee both the sides.
Serve hot with chutney of your choice.