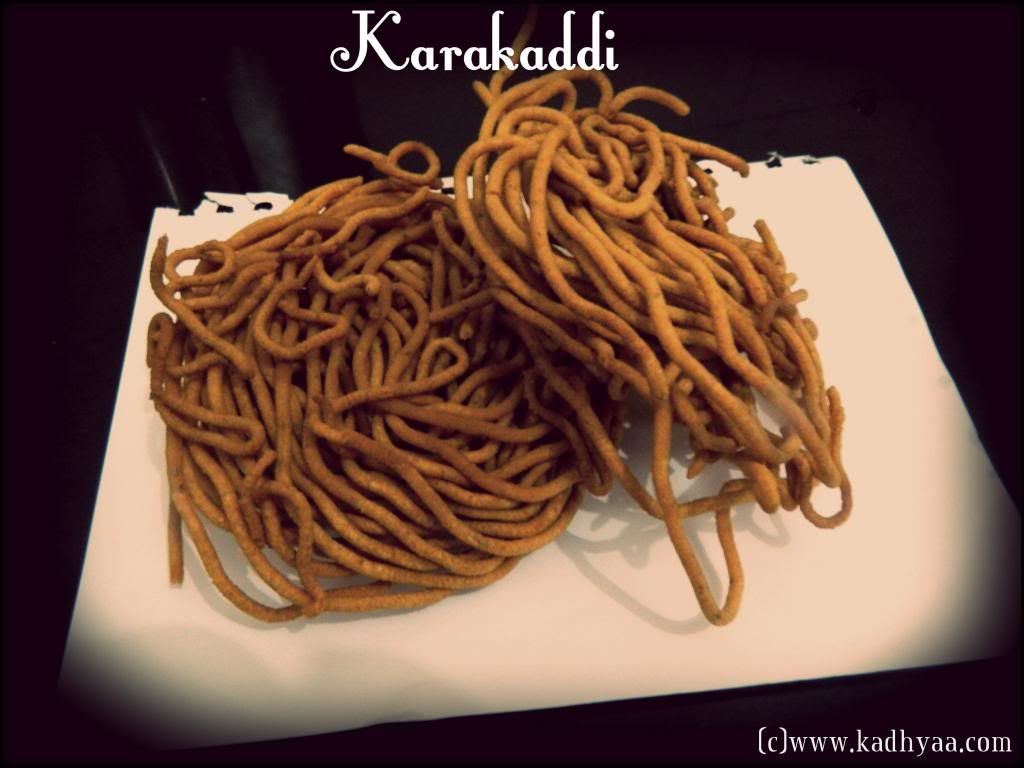 Karakaddi / Spicy & Crunchy Deep Fried Sticks
Shelf Life: Up to 15 days stored in air tight jar
Served best with: tea time snack
2 cups besan/gram flour sieved
2 tbsp. butter (room temperature)
1 tsp pepper powder/1 .5 tsp red chilli powder
Sieve besan/gram flour and keep it aside. Add the flours in to a mixing bowl then add salt, pepper powder/chilli powder, turmeric powder, ajwain seeds and butter. Mix it with tip of your finger to form a bread crumb shape.
To this now slowly add water to make a dough consistency of chapati/roti dough.
Take a murukku/chakkli presser and put about 1.5 tbsp. of the dough and press into the heated oil in medium flame. You can make it in batches. Use tissues to remove that extra oil.