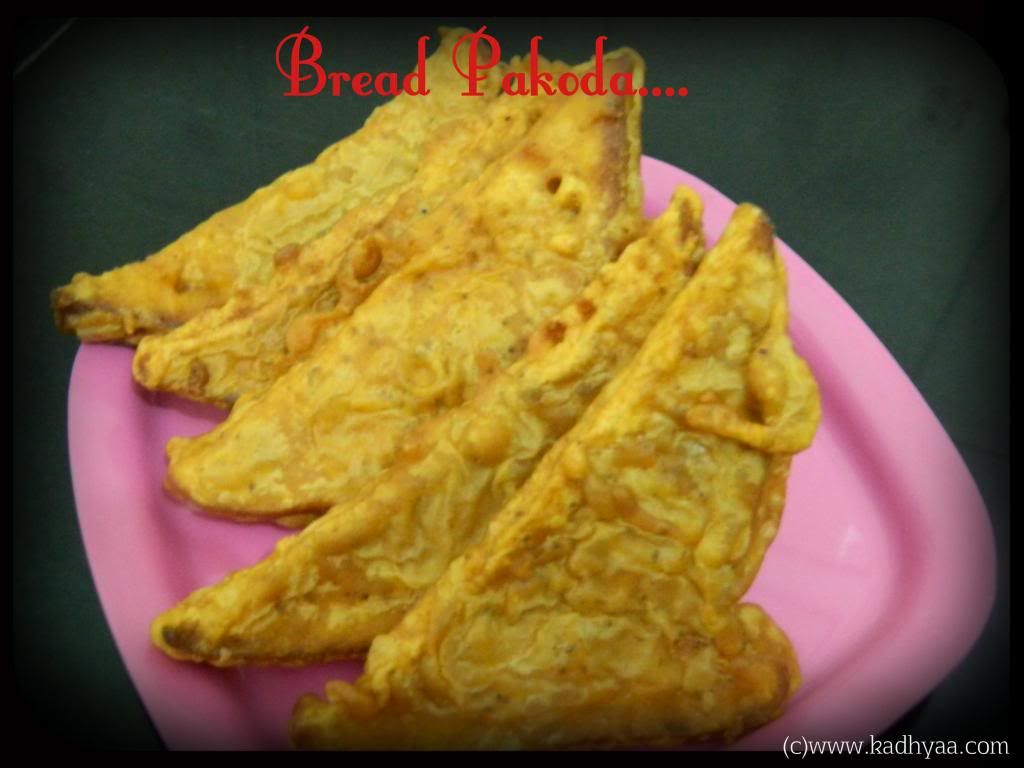 It feels so nice when you meet a friend of yours after a long time and the first thing when they praise your blog ?? Well I go speechless and give my big fat smile …..Then we continue with our chit chatting..Gossips…well it just doesn't stop.

I am sure everybody miss their college days …hanging with friends…window shopping (which still continues except that it is with mu hubby
J
). After our whole day adventure (just two of us) my friend had a request for a next recipe in my blog…that is a deep fried sin….
So here you go my dearest friend…This Pakoda is simple bread Pakoda dipped in spicy gram flour batter and then deep-fried
.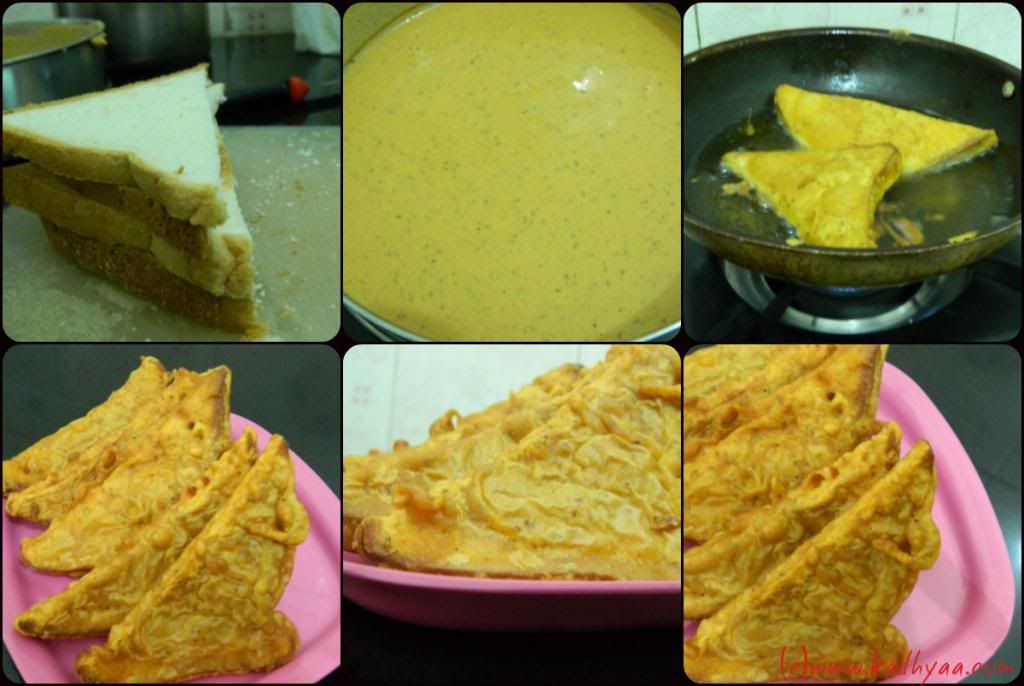 Bread Pakoda |How to Make Bread Pakoda
Difficulty Level: Easy –Medium
Ingredients for the Batter
1.5 cup gram flour/kadle hudi/besan
1 tsp ajwain seeds/om kaalu
Ingredients
5 slices of sandwich/any thick bread cut into triangle shapes
Method
Cut the bread slices along with the crust (remove it if you doesn't like) and keep it aside. Meanwhile put all the ingredients labelled under "Ingredients for Batter" in a vessel except for water and mix well. Then slowly add water and make a batter which is almost like dosa batter( you can make little thin than that also).
Heat the oil in a kadai and dip the bread slices one by one in prepared batter and deep fry until its golden brown. Wipe with a paper towel to remove that extra oil.
Serve hot with a cup of coffee/tea.