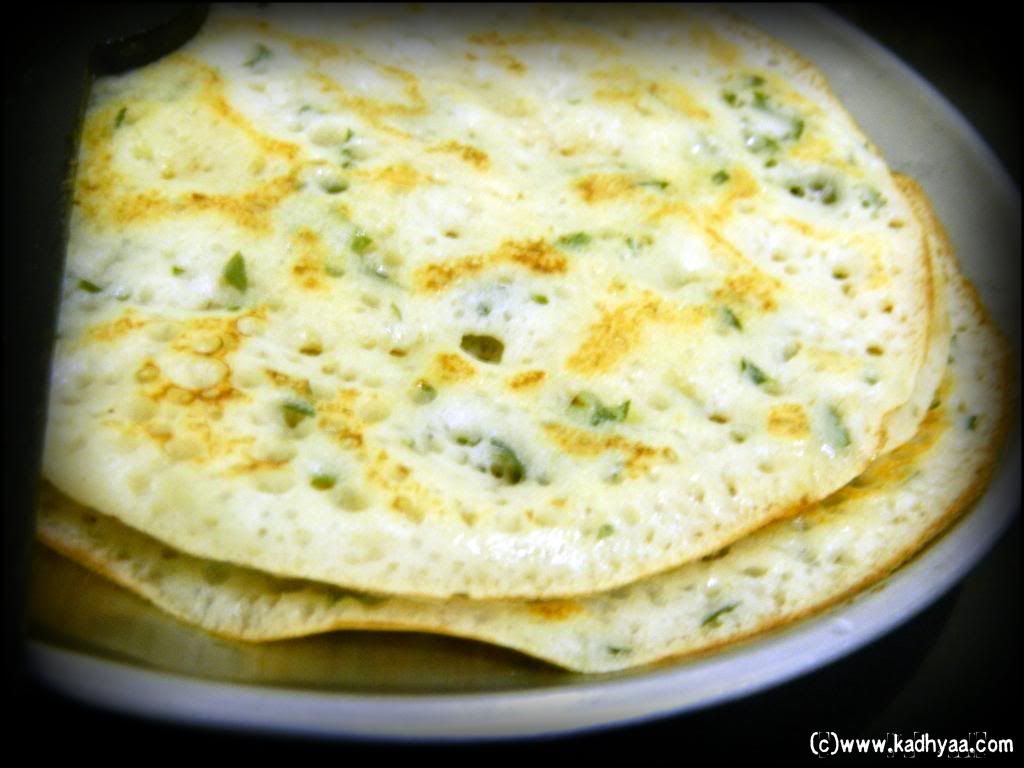 Sometime my mind just stops working when I think of "what to make for breakfast next day"? And if I ask my husband the ready answer as always is "do whatever is easier for you"! And that is the last thing you would want to hear....Finally this is what i did the other day ..Just made my own version of dosa without adding any lentils and came out really nice.
Preparation Time: 15 min (excluding the soaking time)
Shelf Life: up to 4 days if batter is refrigerated
Difficulty Level: Easy to Medium
2 tbsp. menthe/methi/fenugreek seeds
3 /4 cup sour buttermilk/curd
8-10 strands curry leaves chopped into the ready batter

(
Pictures of making dosa clockwise)
Wash and soak the rice for 4-5 hours. Soak the methi/menthe in sour buttermilk/curd preferably in a warm place for about 4 hours. Then grind together the rice and methi with moderate water. Do not make the batter watery. Keep it overnight in a warm place to ferment.
Next day grate jaggery and chop the curry leaves and mix it to the ready batter. Batter should be the same consistency like any other Dosa batter. Heat the iron griddle or non-stick tawa, take a ladle and half batter and make little thick dosas and close the lid and once cooked add the ghee and roast it till golden brown.
Serve hot with your favourite chutney.