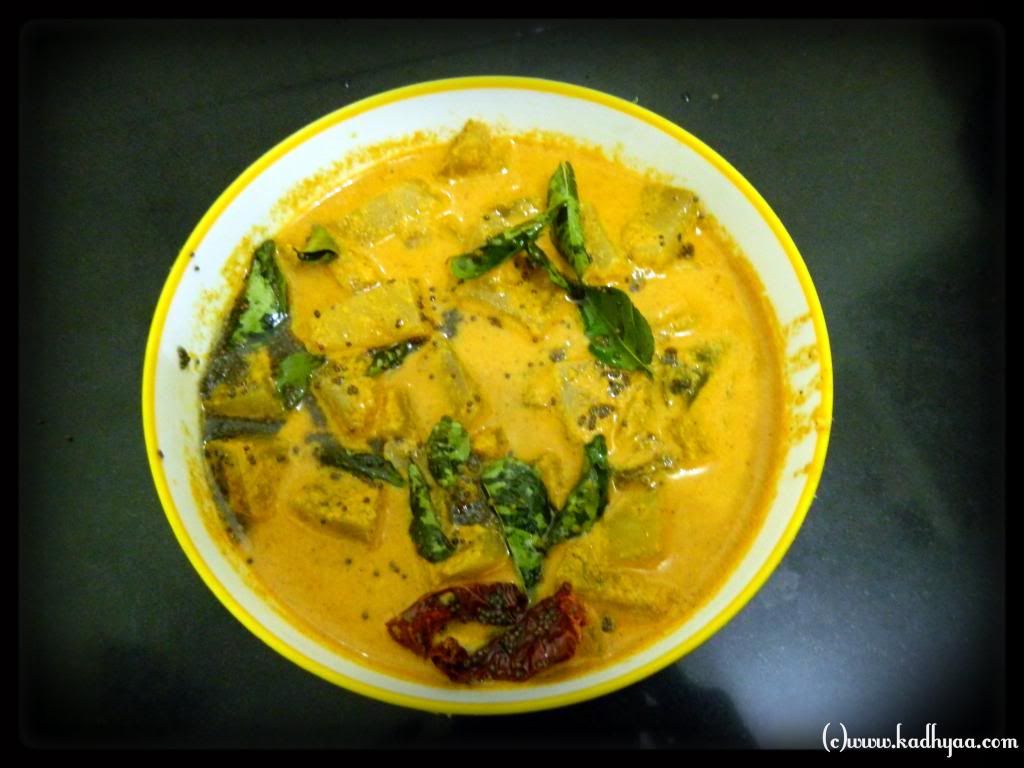 Our usual cooking at home is simple south Indian meal with Rasam or sambhar or a simple palya (Sabji), raitha's which is also our comfort food.

Personally I am truly a rice person and would love to end my meal with at least a spoon of curd rice
.
Today's recipe is a simple Mangalore style of sambhar without the use of any lentils. Mangalore style cooking rarely calls for use of lentils and it always with fresh coconut grinded with spices or use of fresh homemade coconut milk.
The vegetable used today is yellow cucumber/Mangalore cucumber (I do not know the reason for this name). I learnt this name for the vegetable after I came to Bangalore. From my observation its only used for Sambhar here, but back home its one of the much used vegetables for Bolu saaru (Plain rasam without lentils), Palya/Sabji, fresh pickle from the tender cucumber , dosas and the list continues.
Mangalore Style Cucumber Sambhar |How to Make Simple Mangalore Style Sambhar
Shelf Life: Two days if refrigerated
Difficulty Level: easy-medium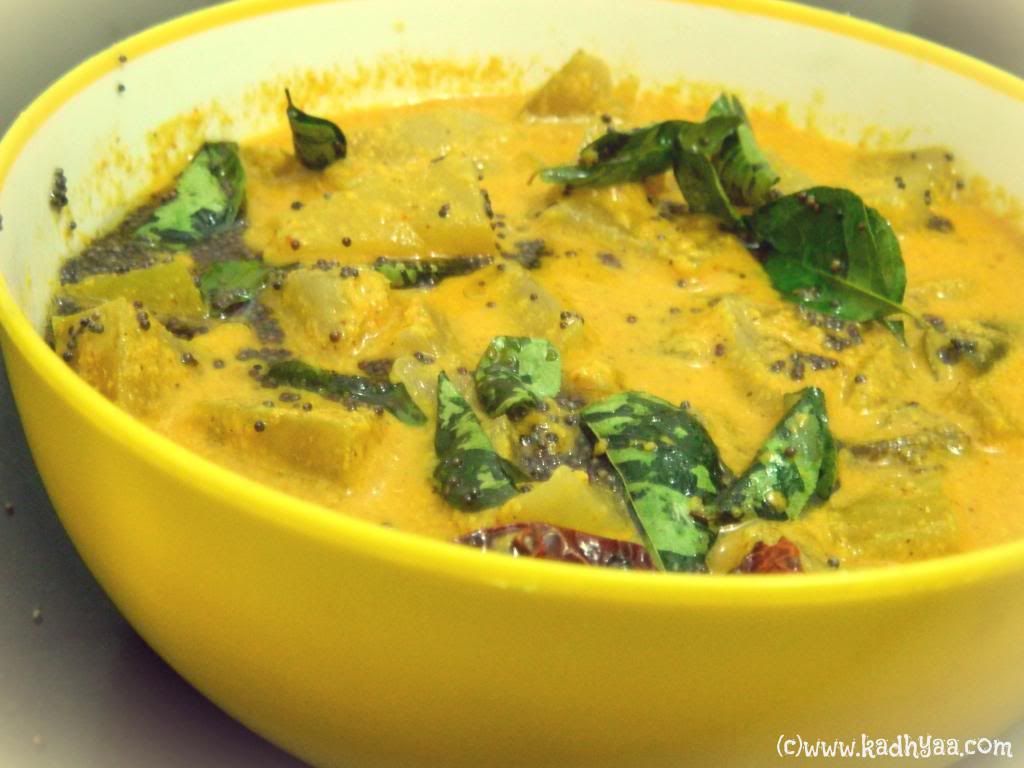 1.5 cup quartered Mangalore cucumber
1 medium onion sliced (optional)
7-8 red chilli byadgi varieties
1/4

tsp urad dal (optional)
1 /2 tsp cumin/jeera seeds
1 /4 tsp methi/fenugreek seeds
1 strand curry leaves (optional)
Small lemon sized tamarind/huli
1/ 4 tsp. turmeric/arasina powder
1 tsp. coconut oil (any oil you prefer)
Method
Put the quartered cucumber in a vessel add 1 /2 cup water or more as required. Let it boil, once it starts boiling add salt and jaggery. Wait until the cucumber turns translucent i..e the cucumber is cooked. Switch off the blame and let it rest.
Meanwhile take pan heat oil and add the urad dal, red chillies and curry leaves and fry all of them in a low flame till red chilli is half done. Then add the rest of the ingredient except the coconut, tamarind & turmeric. Fry until you get the nice aroma from the spices. Switch off the flame and add the coconut, turmeric & tamarind. Make a coarse paste.
Add the grinded mixture into the cooked cucumber and adjust the water accordingly and boil for about 5-10 minutes.

Make sure that the sambhar is not watery. Lastly add the seasoning and serve hot.