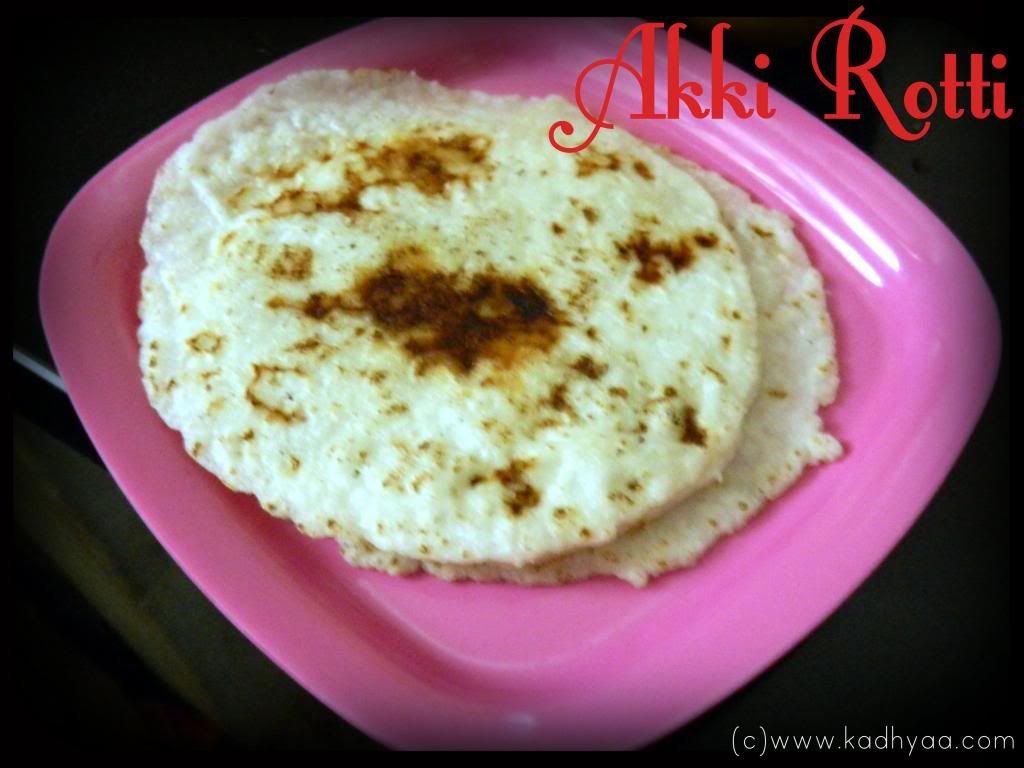 Today's recipe brings back lot of childhood memories. Akki Rotti is a delicacy back home and will be made on special occasions and this recipe also needed lot of time to prepare so whenever amma used to make this we all had extra space in the stomach.

I always wanted to make it at home but the hard work behind this recipe always made me think twice especially after work …this is my hubby's favourite breakfast. Suddenly last week I had this urge to make this for him and gave him a surprise. He was so happy and surprised to see his favourite dish
J
Made with minimal ingredients and good for health and comfortable for the stomach too.
Soak the rice in the water for about 4-5 hrs/overnight. Grind into smooth paste and put the batter into a thick bottomed kadai and add about 1 to 1.5 cups of water (the batter should be medium consistency along with the water). Add salt to taste
Keep stirring the batter in medium heat until it becomes a single mass. Keep aside to come to room temperature. Then make round balls little bigger than the lemon size.
Grease the plastic sheets with oil and put one each on the sheet and cover with another greased sheet and put it in the presser and press into medium thick rottis.
Heat the iron griddle/non-stick tawa and take the rotti from the plastic sheet and put it into the tawa and cook till done both the sides.
Serve hot with spicy garlic/onion chutney.
This Rotti can be made with rice flour as well but this version makes the rottis smooth.