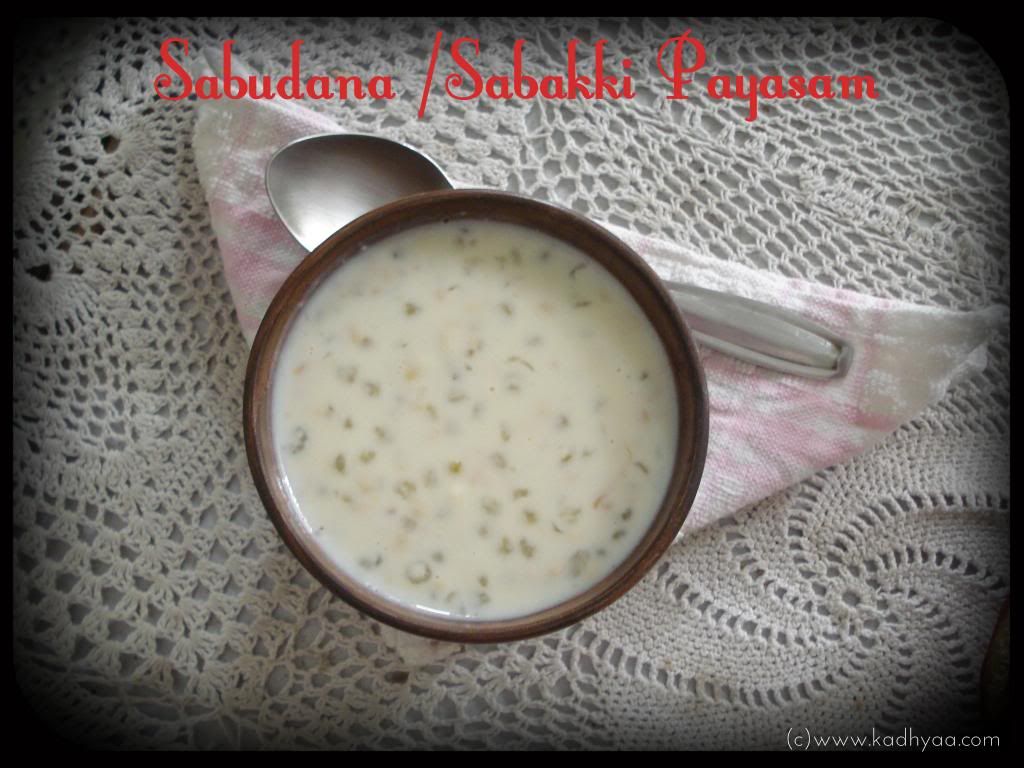 Last week there wasn't much happening in my kitchen due to sudden rush of work at office. As a result it felt as if suddenly somebody had opened the gates of flood …..cooked so much that my husband just reminded that it's only both us here to eat.
Today's recipe is a simple and quick dessert
Sabudana /Sabakki /Sago Perl Payasam/Kheer |How To Make Instant Indian Payasam
Preparation Time: 10 min (excluding the soaking Time)
Cooking Time: 20 min
Serves: 2
Shelf Life: 2 days if refrigerated
Difficulty Level: Easy
Ingredients
1/2 cup sago Perl /Sabudana/ Sabakki
4 tbsp. Nestle Milkmaid
8tbsp. sugar (change according to your sweet level)
Saffron soaked in warm milk
Cashew and kishmish fried in ghee
2.5 cups milk
1 cup water
Soak the sago/Sabudana overnight in enough water which makes the entire cooking process much faster. Take a thick bottomed kadai and add equal amount of water and milk and cook the Sabudana in it. If you think that the mixture is becoming thicker add some more water till the Sabudana becomes transparent, .i.e., when the Sabudana is cooked.
Then add the remaining milk, milkmaid, and sugar soaked saffron and keep stirring in between till everything comes together and the Kheer become thicker in consistency.
Finally add the fried raisins and cashews. Serve hot or cold as you wish, tastes great both ways.