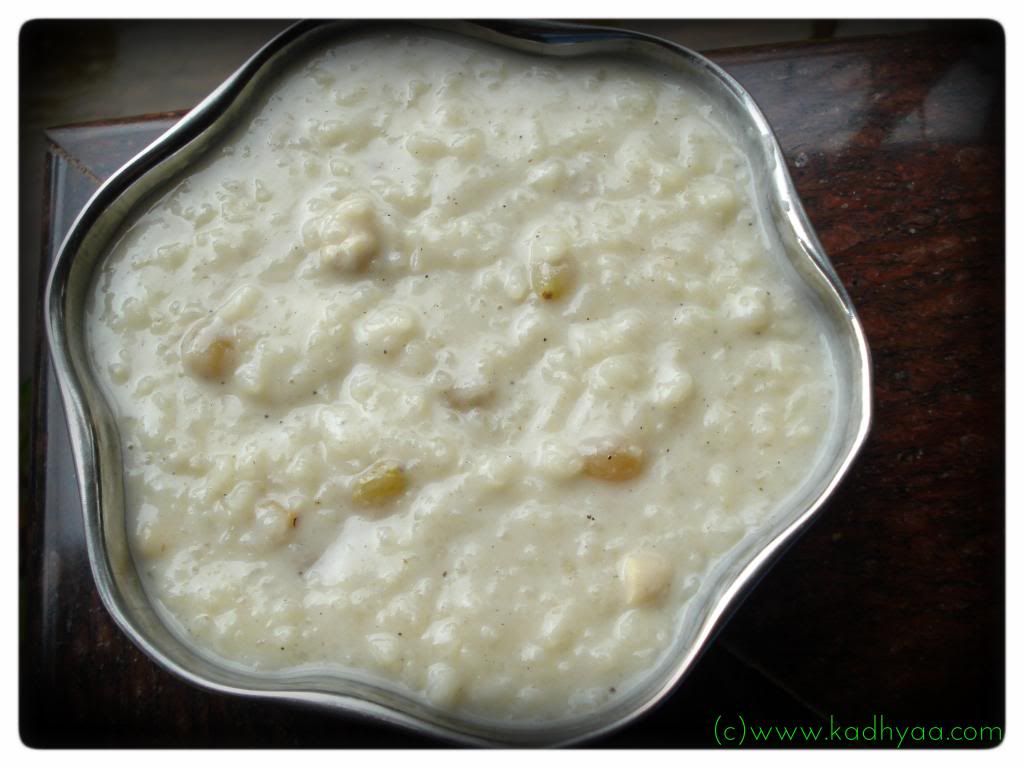 Today's receipe a simple rice payasam which is made with homemade coconut milk. This is one of my sons's favourite "Pacha" as he calls it.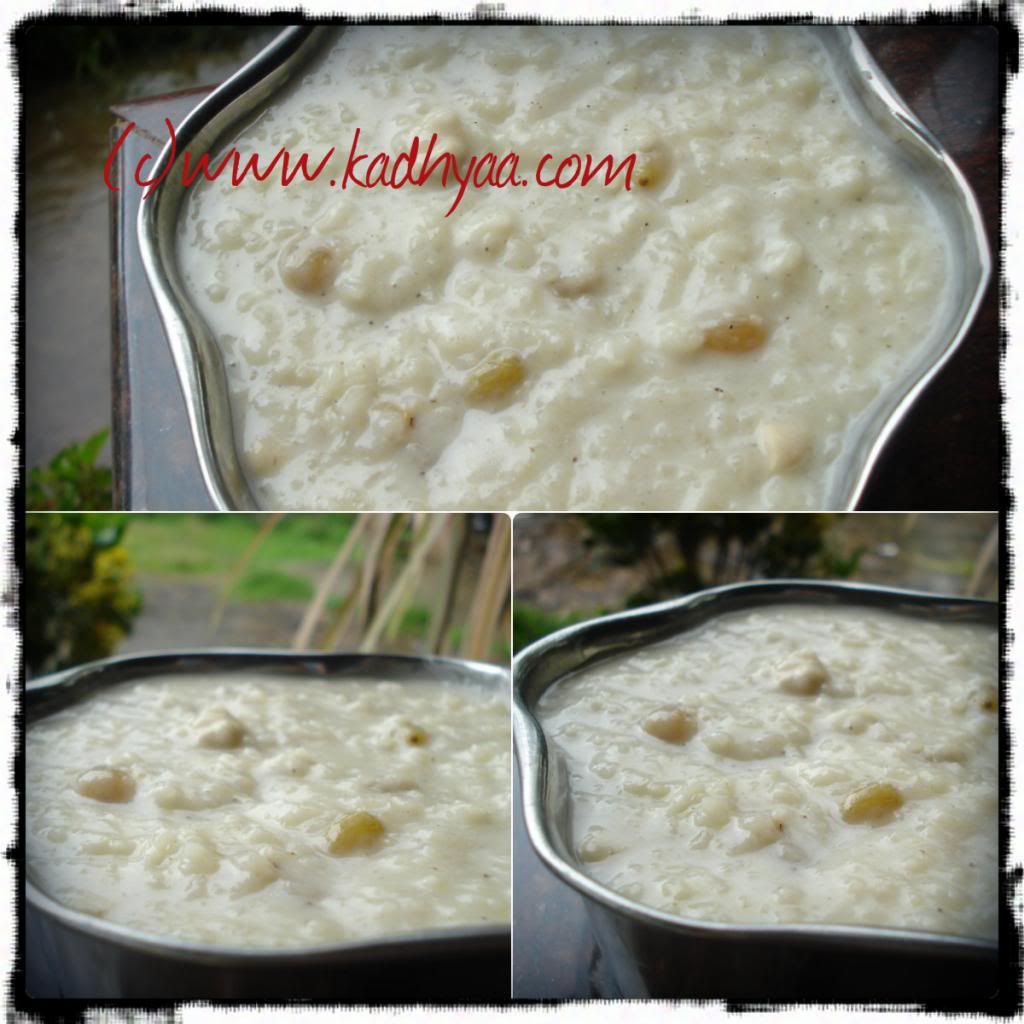 Rice Payasam-How to Make Rice Payasam using Homemade Coconut Milk
Shelf Life: 4 days if refrigerated
5 cups of fresh homemade coconut milk (thick)
1.3/4 cups of grated jaggery
Handful of raisins and cashew
Ingredients for Coconut Milk
Put the fresh grated coconut along with the specified amount water above to the mixer jar and make a very coarse mix and pour the entire content to the muslin cloth and squeeze it. The first time squeezed milk is the thicker one. Later one you add the lil water and take out which will give you thinner milk.
Heat the ghee and fry the raisins and cashew till golden brown.
Wash and put the rice along with the water in the pressure cooker and cook it in low flame for almost 4 whistles. It should me in mashed consistency. Then to the rice add the thin coconut milk and jaggery mix well and let the jaggery completely get dissolved in the rice making in between stirs to avoid the rice sticking to the cooker.
Add the cardamom powder and the thick coconut milk and boil till everything comes together. Finally add the fried nuts.
first time do not add water when you take the coconut milk.

Then you can add little by little water and take the thinner milk.