Life has taken a back stage after I lost my dad last year October. We are all just recovering from this sad news. He was my strongest pillar and life without him is and will be very difficult. He is a versatile man who enjoyed his lif every moment. One of his favourite pass time and passion was FOOD. He used to make awesome cuisines for us.
For him "Cooking was an Art". He used to play with the ingredients, veggies....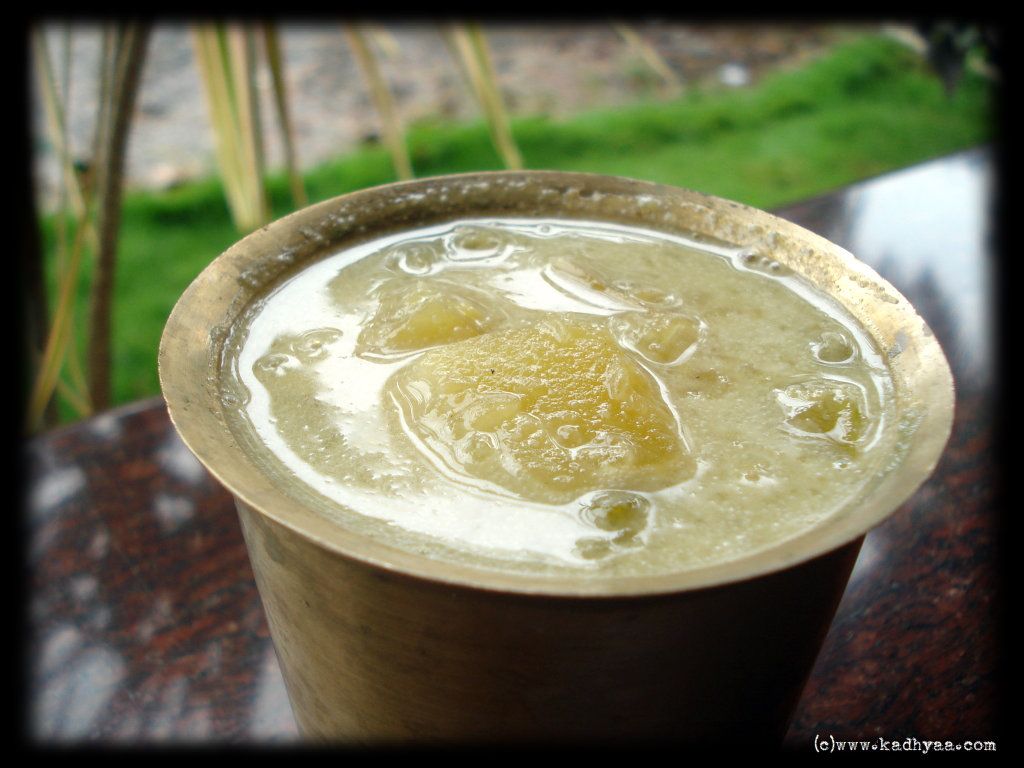 So I dedicate this blog for Appa....I will try to post all the recipes which you taught me and your favourite cuisines...here is one of his all time favourite Payasam ....
HERE IS WISHING YOU ALL THE READERS OF KADHYAA A VERY HAPPY NEW YEAR...
Shelf Life: 4 days if refrigerated
2.5 cups medium sliced pumpkin
1 cup yellow green gram lentils
4 cups fresh coconut milk
Take a kadai and heat a tsp. of ghee and fry the yellow green gram till it turns light brown. Keep aside. Pressures cook the lentil one whistle in pressure cook. The lentil should not be over cooked should retain its texture.
Meanwhile cook the pumpkin in half coconut milk and half cup water (i.e. thin coconut milk). Once cooked add in the pressure cooked lentil and mix well. Now add in the jaggery and let the jaggery melt completely. Keep stirring as it tends stick to the bottom. Once the jaggery is melted completely add cardamom powder & the thick coconut milk.
Let it boil in a low heat with a regular stirring. Wait till the Payasam becomes little thick in consistency.