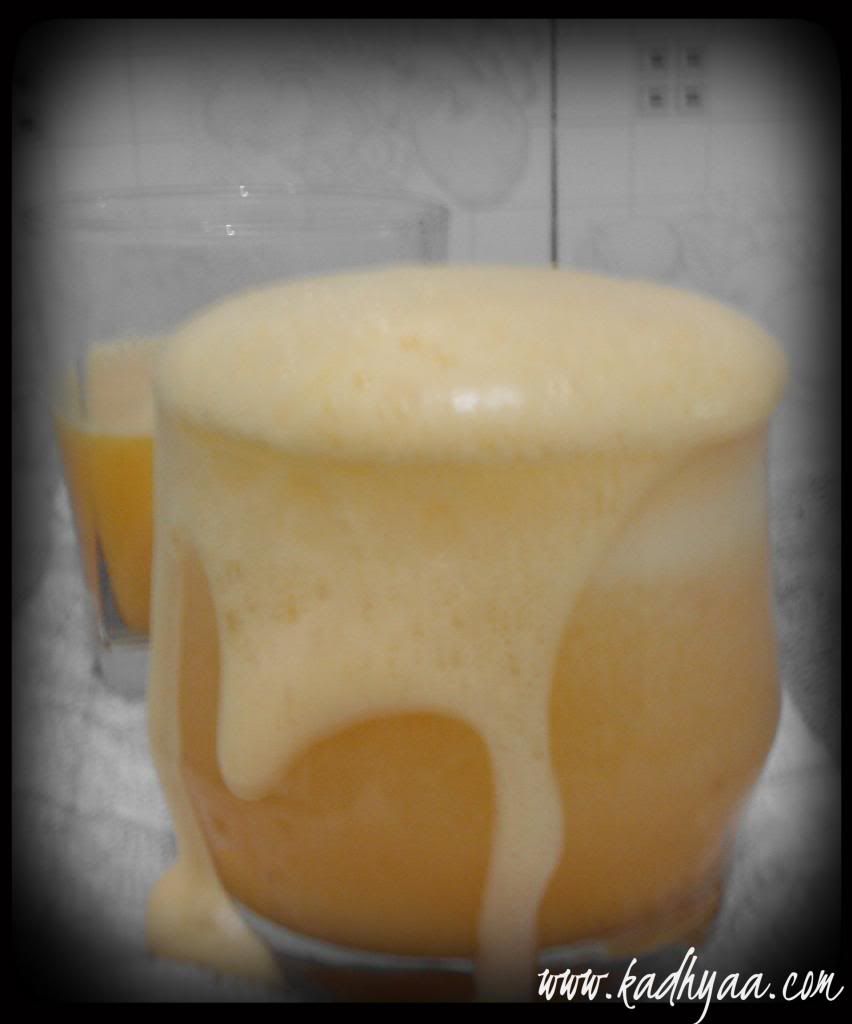 Weather is playing such a bad game here in the city, few days before it wasnt so cold but now getting up in the morning and going to office has become a punishment. I look forward for that weekend where I can get up lilttle late than usual and sit with a hot cup of coffee sipping it slowly and reading news paper ...sigh.....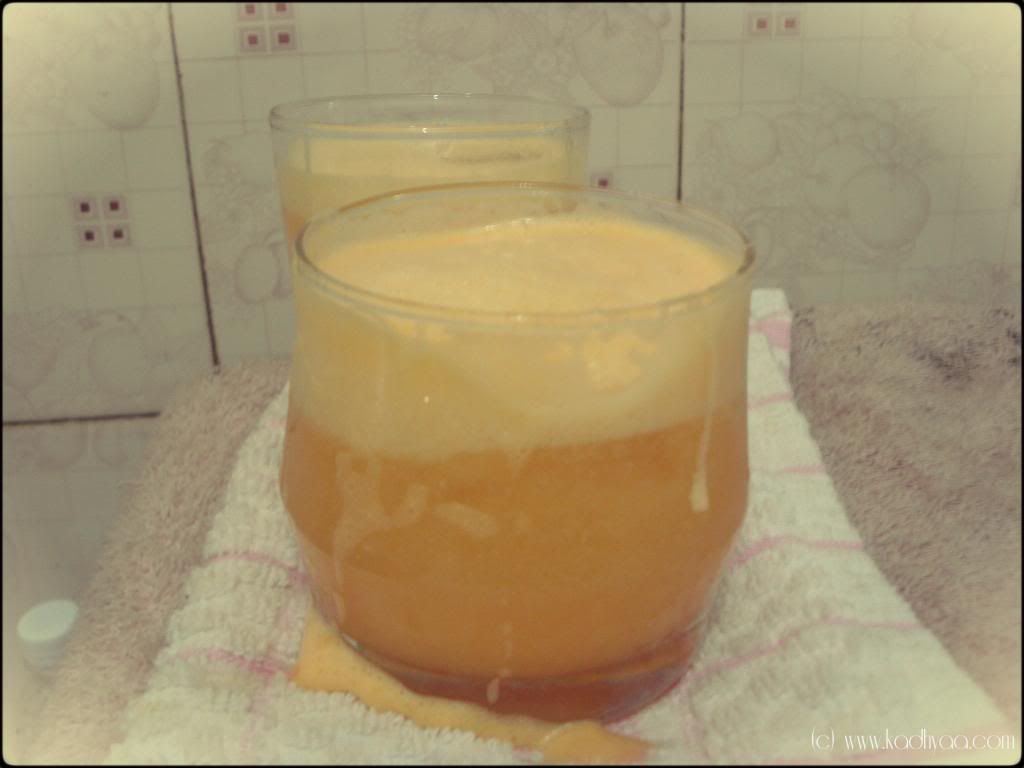 Last evening after the usual hosue works I was feeling so drained out and I was really looking forward for a fizzy drink. So made this fresh Orange juice with sparkling water, tasted really nice.
Fizzy Orange –Instant Energy Booster
Difficulty Level: Easy/Beginner
3 large oranges (I used Kino variety)
Club Soda / sparkling water
Peel the oranges and add along with sugar to the juicer. Do the variation with the sugar amount as per your sweetness. I usually add less sugar.
Add the extracted thick juice to the serving glass along with the ice cubes. Now add the plain soda/sparkling water.
Relax and enjoy the drink.