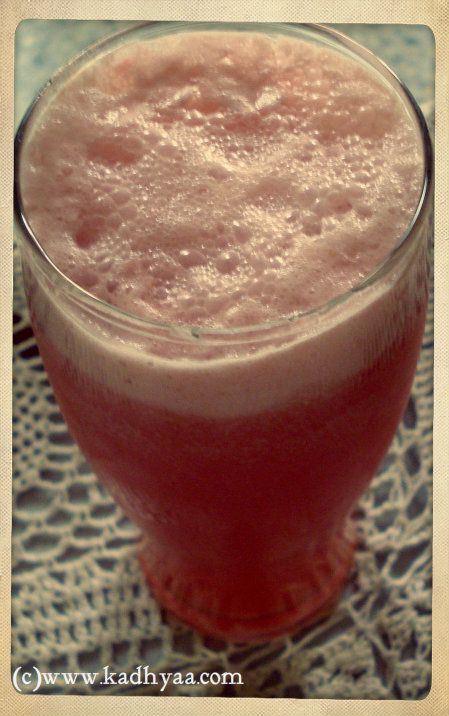 I am in a mood to try out the soda based drink and soda is at home all the time :) This one is a recent try and my hubby couldnt find out what fruit base I used. He just loved the drink and insists that I should make it frequently.
1 large pomegranate deseeded
Method
Wash and deseed the fruit and put it in a blender along with honey ice cubes, sugar/honey and blend till the juice comes out.
Mix the thick juice with the soda and ice cubes