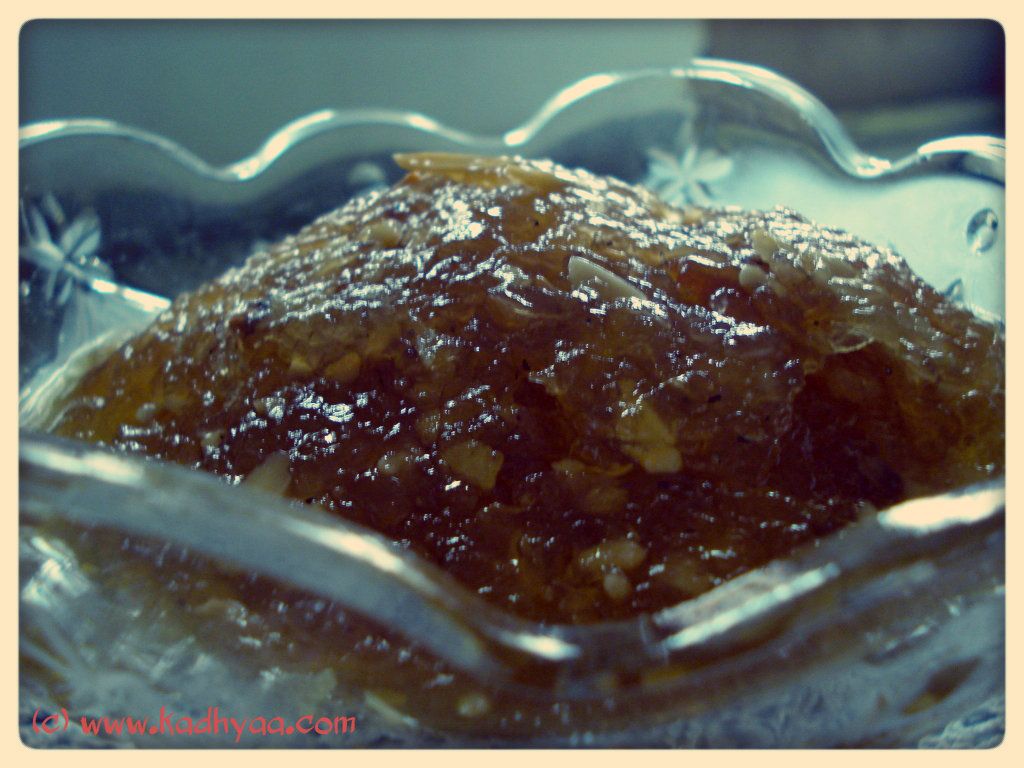 This vegetable takes me back to the initial days in Bangalore. There are so many things which varies from place to and one among them is the names of vegeatbles. Kumbala kaayi (ash gourd, winter melon, boodu kumbalakaayi) i dont no how many this vegetables has. In my home town its just "Kumbalakaayi" and its very much a homegrown vegetable.
Apart from curries, majjige huli, bolu saaru, tender ash gourd can be be used for juice with jaggery to reduce the cholestrol. The very famous sweet which is prepared in south is the fudge/halwa
So here is a simple recipe for this. I made this in microwave.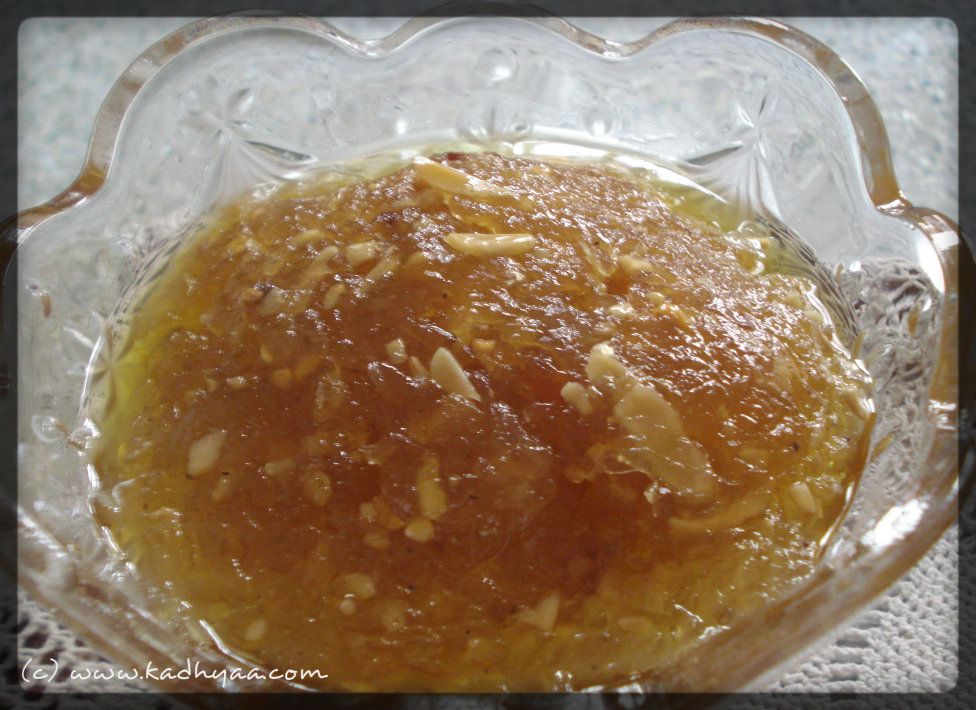 Served with: Vanilla Ice cream/ as is
Shelf Life: can refrigerated up to a week
2.5 cups grated winter melon/ash gourd
Peel and grate the remaining part of the vegetable (its better if you have tender and juicy). Put the grated vegetable in the microwave vessel and cook for 20 minutes checking in between. (Do not add water. Vegetable releases too much water). Once it is cooked and water is evaporated add the sugar, cardamom mix well and keep it for another 10 min, check once in 15 minutes.
Add ghee and dry fruits and mix well and again keep it for 10 minutes. The fudge is ready once it stops sticking to the ladle. Be cautious about the standing time. It might look sticky but let it sit inside the microwave for 5 minutes, Fudge is ready.
Serve hot fudge with a scoop of vanilla ice cream.