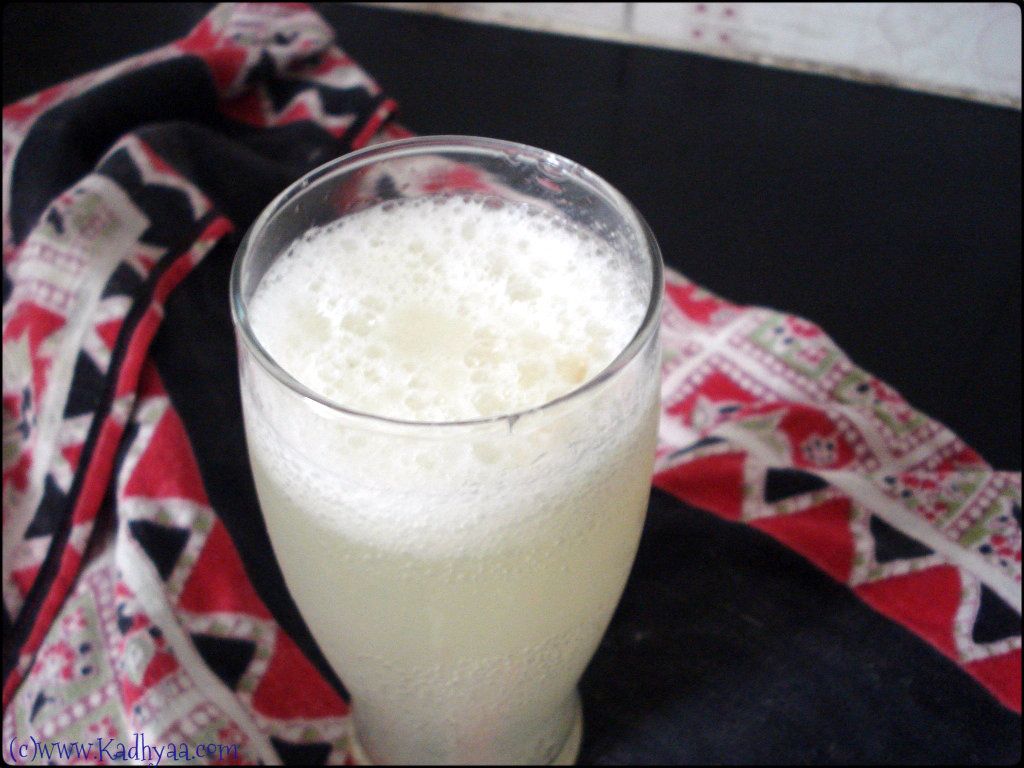 A thought just came across my mind...what if google never came up with the idea of Blogger, what would have happened to all of us..the thought is scary and I wouldn't have met so many wonderful friends on the virtual world. A big thanks GOOGLE. Life without google cannot even be dreamed of. GOOGLE is almost used as "XEROX" which means actually a name of the company but today we use it as alternate for "Photo copy" !
Leaving my thought process behind before it becomes weirdest, lets talk about the food & today's post. Its a simple green apple soda. Both me and hubby love the soda based drink. so here is a simple recipe.

Green / French Apple Soda-Instant cheer up
2 French/Green apples peeled
Ice cubes/ cold water 250 ml
Mint leaves (optional) I didn't use
Wash, pat it dry with a kitchen towel and peel off the skin of the apple and roughly make big chunks and put in the juice maker along with half of the water . pour the apple syrup into the juice glasses along with honey, soda and ice cubes.
If using sugar syrup:
Heat the sugar and water together and take out from the fire just before it forms one thread consistency. Then follow the above step.