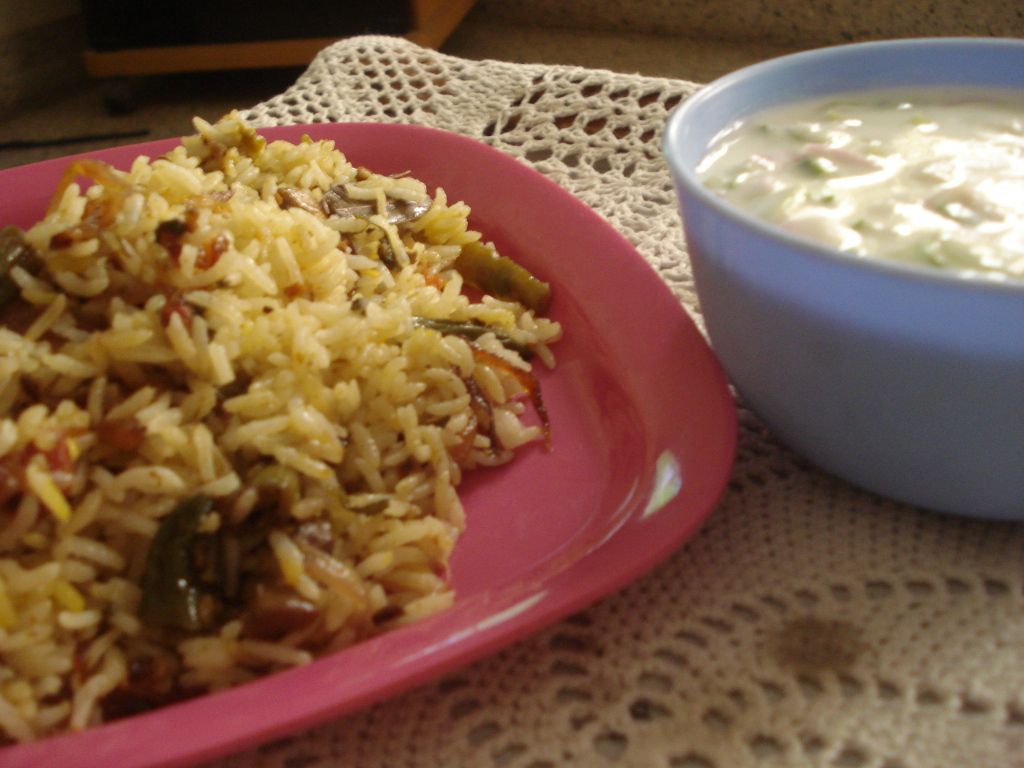 I am happy to be back in the blogger world ...Can you believe that its been more than three months that I did a real cooking. Yes thats true. 6 yrs of my marriage and this is the first time i have been away from this world. The new job is demanded lot of travel and jugglery between the family and professional front. So this Sunday I swear to myself to cook something really nice and here it is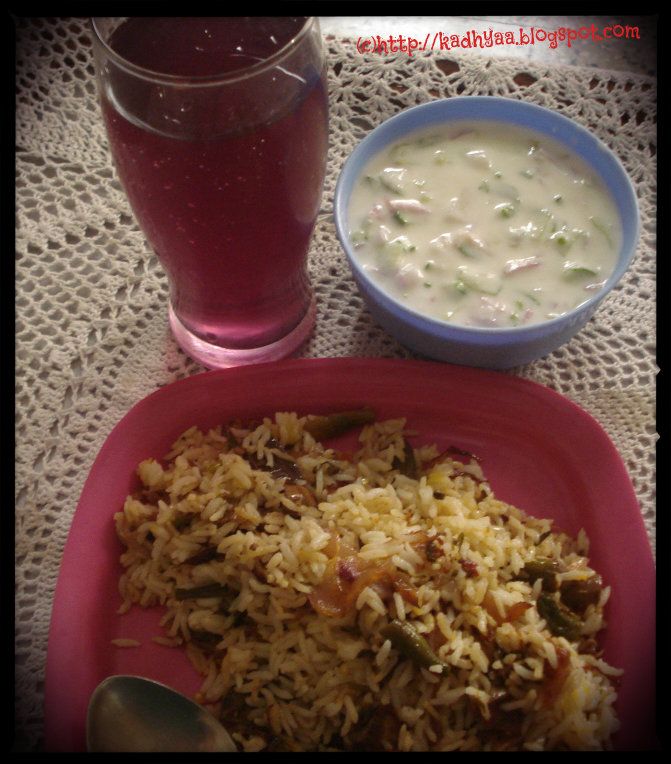 Served with: Raitha of your choice
1 packet mushroom (I used button mushroom)
1 / 2 cup green peas fresh/ frozen
1/ 4 cup packed chopped coriander leaves
1/ 4 cup packed chopped pudina /mint leaves
2 tsp. Ginger garlic paste
1/2 tsp. saffron soaked in warm milk
2 tbsp. oil + 1 tbsp. ghee
1 / 2 tsp. coriander powder
1 tsp. shai jeera/ cumin seeds
(This is only if you are not using Basmati)
Put all the masala ingredients in a blender and make a fine powder and keep it aside. Cut all the vegetables onions and keep it aside. In a vessel add the chopped coriander leaves, pudina leaves slit green chillies, curd and mix well and keep it aside. In a pan add 1tbsp oil and 1 tbsp ghee and fry the onions till it is caramelised and keep it aside.
In the same pan add jeera, GG paste and fry till the raw smell goes off. Then add the already marinated vegetables and give it a fry for some time. Add 1 /4 cup water, biryani masala, coriander powder and salt and let it cook in a medium flame. Meanwhile in a pressure cooker add oil and all the spices and give it a fry till nice aroma comes. Then add the rice and fry till nice aroma comes. Add water and cook till 3 whistles.
Once vegetable is cooked and rice is prepared now comes the arranging the biryani. At the bottom layer add half rice and above that put caramelised onion and then the vegetable masala mix and then again the rice and then again repeat the above, finally pour the saffron mix evenly on top of it.
Serve hot with your favourite Raitha.