I never liked soups till recently. In fact I always asked loved ones why soup is a starter coz once I have soup I would never be able to have anything. But now I am hooked into and I just love it. I love the soups when it is served as a one pot meal with veggies and noodles.
This soup is another one pot meal kind which is very good for your after long day work.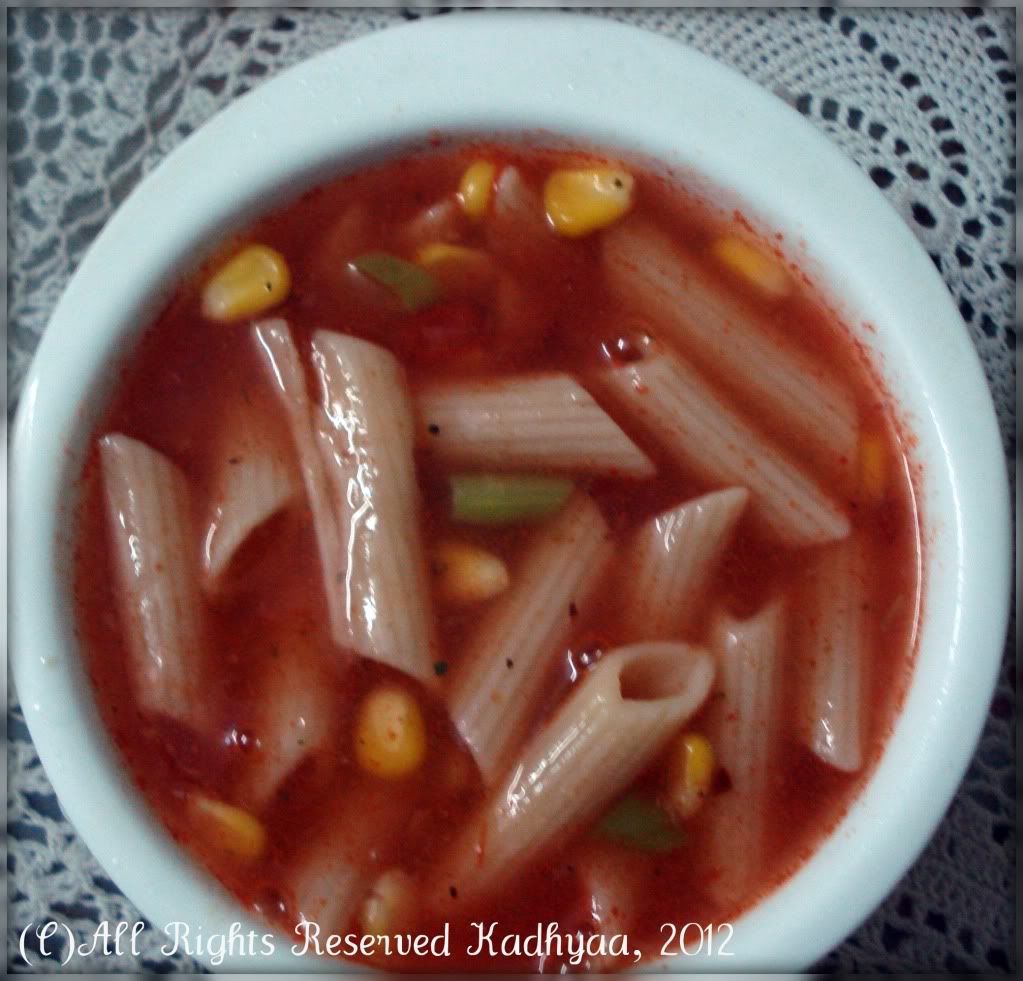 Blanch the tomatoes and peel the skin and blend into a thick puree. Meanwhile cook the penne according to the package. Boil the vegetables & corn together till it retains its crunchiness.
Now add the tomato puree, penne, salt, sugar, chilli flakes, seasoning to the boiled vegetables. Add the vegetable boiled water / stock as much you need. Boil it everything comes together.
Serve hot with your choice of bread.