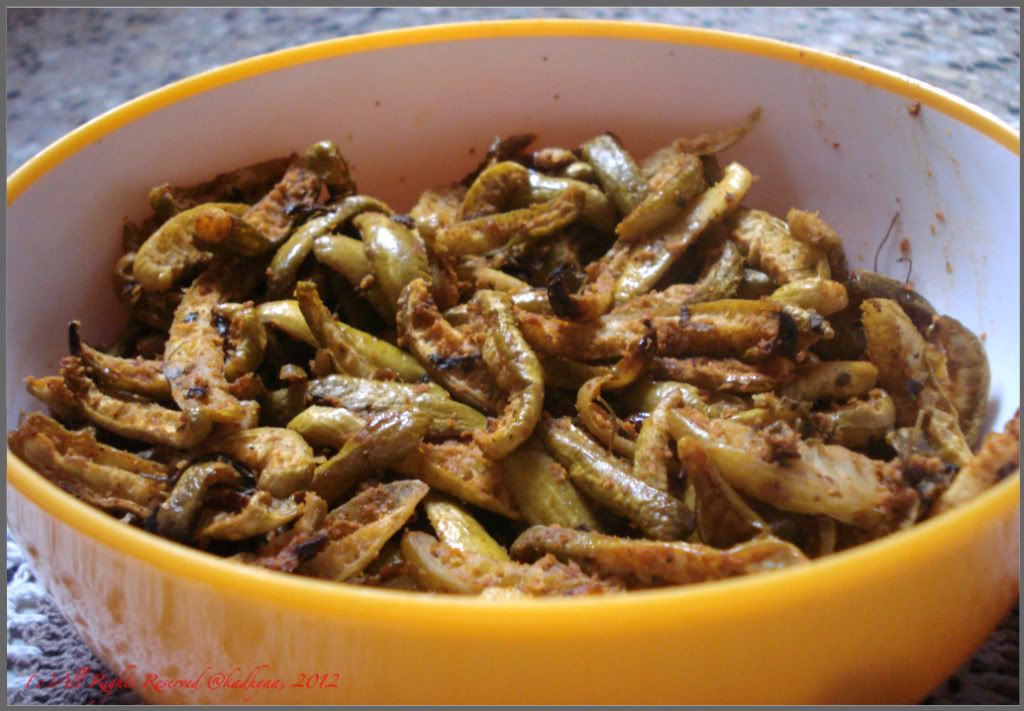 I got this tender and green Tindora from my amma's garden when I had been there. My hubby doesn't like this vegetable at all Then I tired the version posted by
Sia's Monsoon spice
.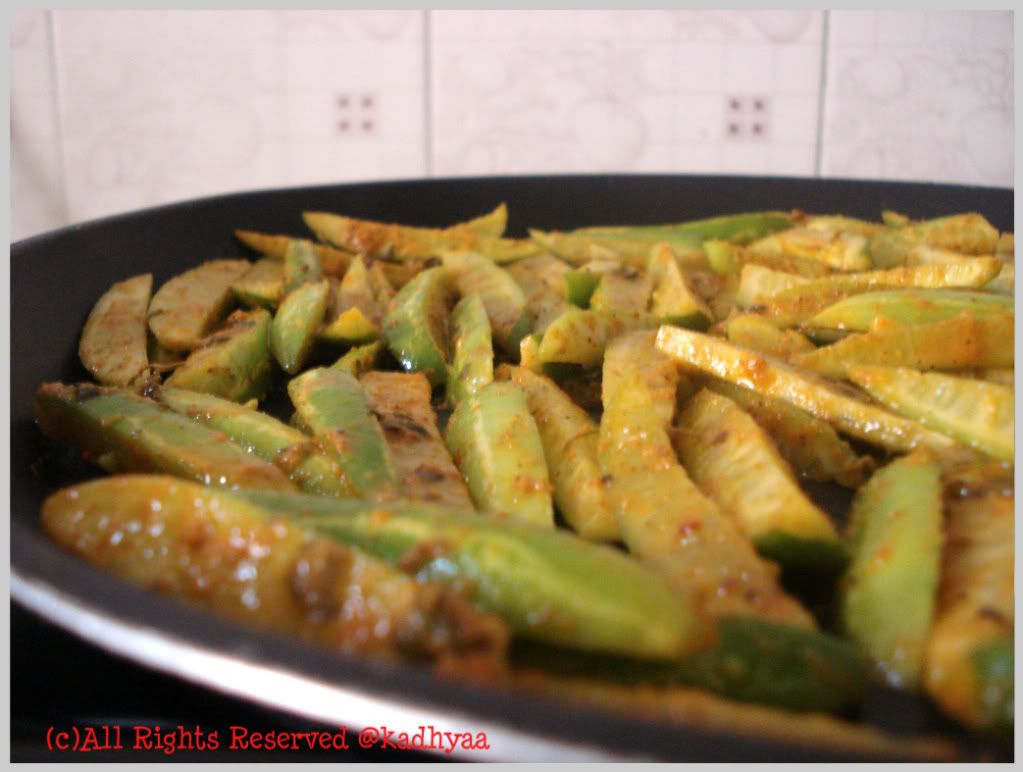 Spicy & Baked Masala Tindora/Ivy Gourd/ Tondekaayi – Tender Tindora coated with Spices & Baked
2 tbsp lime juice/amchur powder
Wash and cut the ivy gourd as shown in picture 2 and keep it aside. Take the Masala's labelled under Masala and roughly powder it in mortar and pestle.
Put the cut ivy gourd in a bowl and mix oil and lemon juice together and nicely coat it to the ivy gourd mix well and then add the powdered Masala and nicely coat it and let it sit for about 15 minutes.
Meanwhile pre heat the oven at 200 degree. Grease the plate with oil and put the Tindora and bake it for about 30 minutes till they turn crispy.
Serve hot with rice and rasam