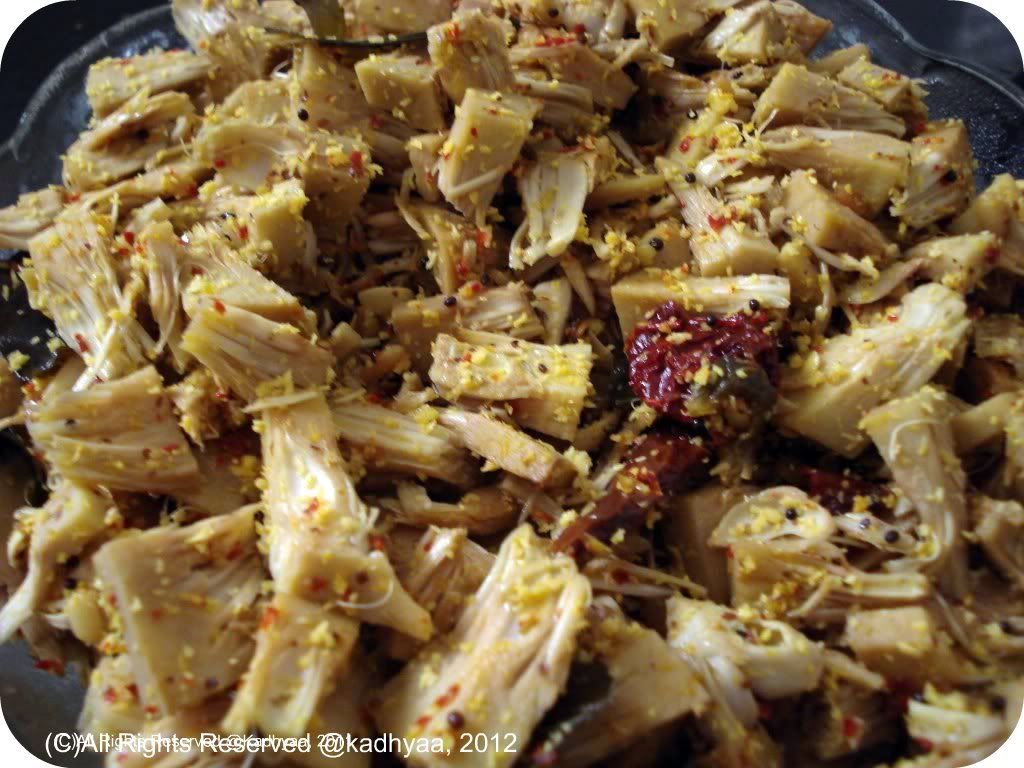 Its been a while I was away from all the network, having fun with my Little one and the family, away from the busy schedule, noise pollution....Nothing like being with your family especially having fun with your Little one. Yes I was in Mangalore, showing him the beach and other things around. He enjoyed a lot playing with sands and waves. We both went back to our childhood with him. Such a bliss.....
Home town is always special with the special cuisines, friends and family. Luckily when we were there we got to taste my all time favorite tender jack fruit. I just cant get enough of this. So I prepared this along with my Amma..Nothing like cooking with Amma. How much do they know about the food, spices, its importance, balanced diet and once again I become a kid in front of her. We gossiped, laughed, and cuddled her a lot along with the cooking. No wonder the dish turned out such a hit it was cooked with lot of love.
Wishing All Happy Sankranthi / Pongal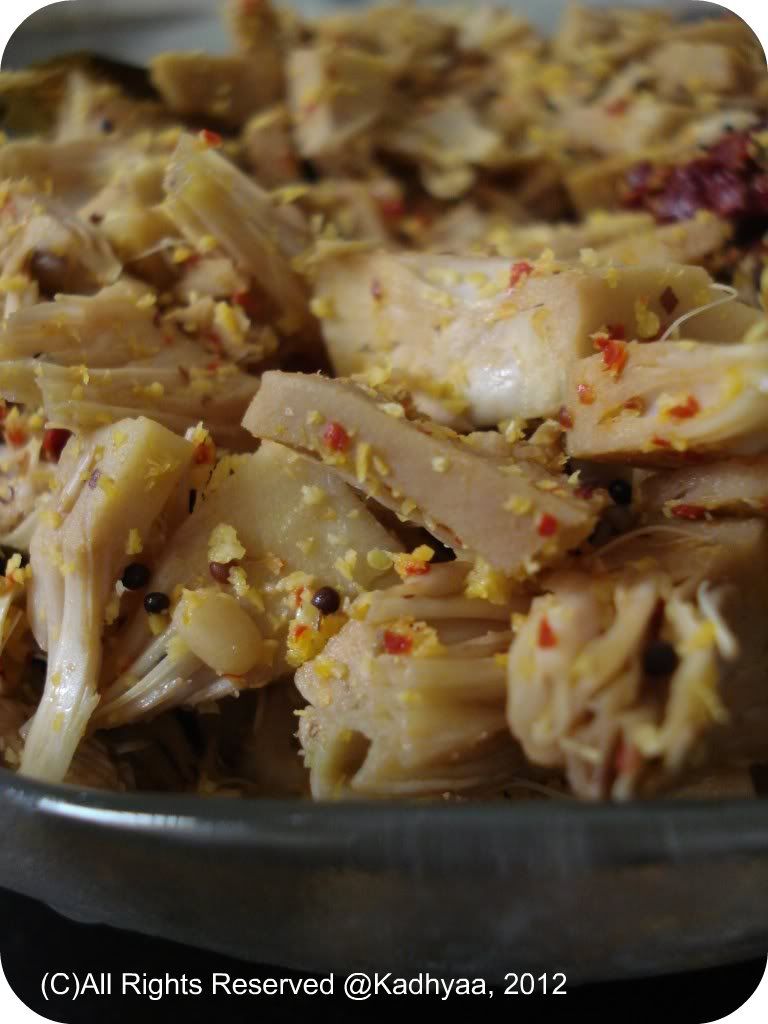 Gujje / Tender Jack Fruit Palya: Tender Jackfruit dry cooked with Indian Spices
Best Before: Immediately/ Next day
1 medium tender jackfruit/ Gujje
Peel the outer skin of the jackfruit and the centre of each piece. Apply oil to your hands before cutting the jackfruit to avoid sticking to your hands. Then finely cut it to small pieces. Put the pieces in water to avoid turning black.
Take a kadai and heat oil and add the tampering and add the curry leaves once the mustard seeds splutter. Add the cut jack fruit and mix well and add 1 cup water and cover the lid. Meanwhile grind the ingredients labelled under "Masala" and keep aside.
Once the water boils after 5 mins add the salt and jaggery and mix well close the lid. Once the jackfruit is cooked and the water is evaporated add the ground Masala mix well. And heat for another 5 minutes so that the Masala blends well with the jack fruit.
Serve hot with rice / chapati.