Xmas is coming near and that means we are leaving behind one more year back and stepping into a new year . December is always a joyfull month with lot of bakings, shoppings and lights. everbody is stuffing their mouth with a plum cake, cookies and Xmas trees and of all the Santa's with gifts.
This is what I prepared last night for my lilttle one. I adopted this recipe from
Sharmis Passion
. I was looking for a simple vanilla cake for my hubby who loves this simple cake . The recipe is modified a bit and came out really well. I had some prunes which my lil one loves to eat so added that to the cake for a change and lil one had the cake with picking that prunes.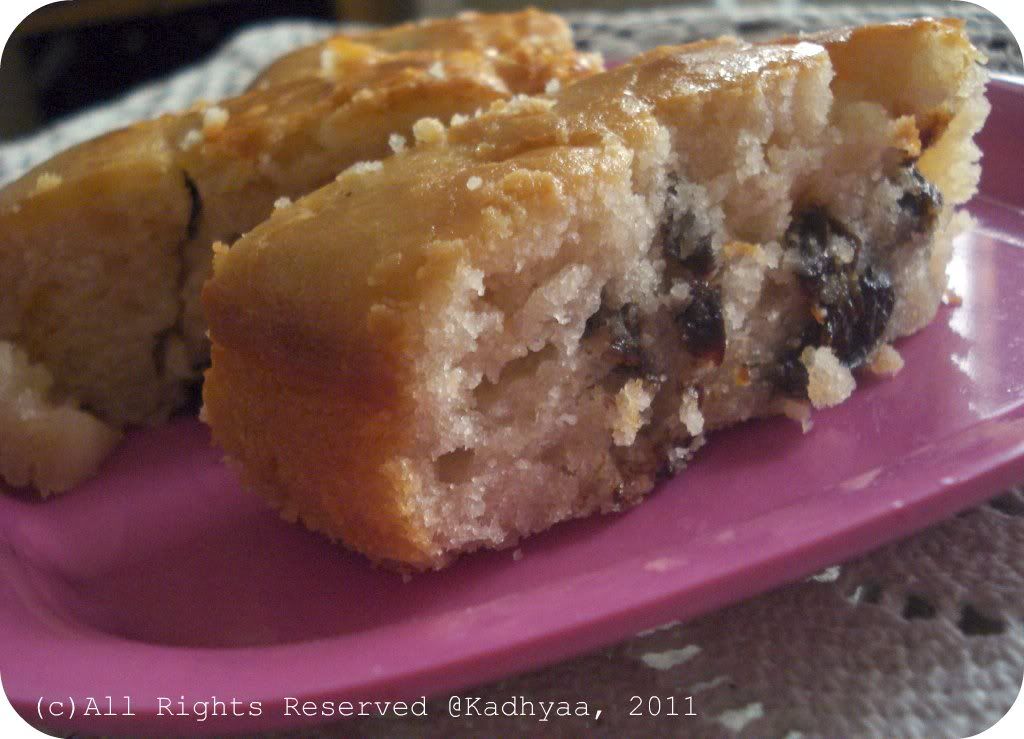 Eggless Vanilla Cake with Prunes
Recipe Source Sharmi's Passions
1.5 cups Wheat Flour/ APF
1 & 1/ 4 tsp Baking Powder
1 cup granulated sugar (original recipe used 3/ 4 cup)
1 cup thick buttermilk / Curd (I used buttermilk)
1/2 cup refined oil /cooking oil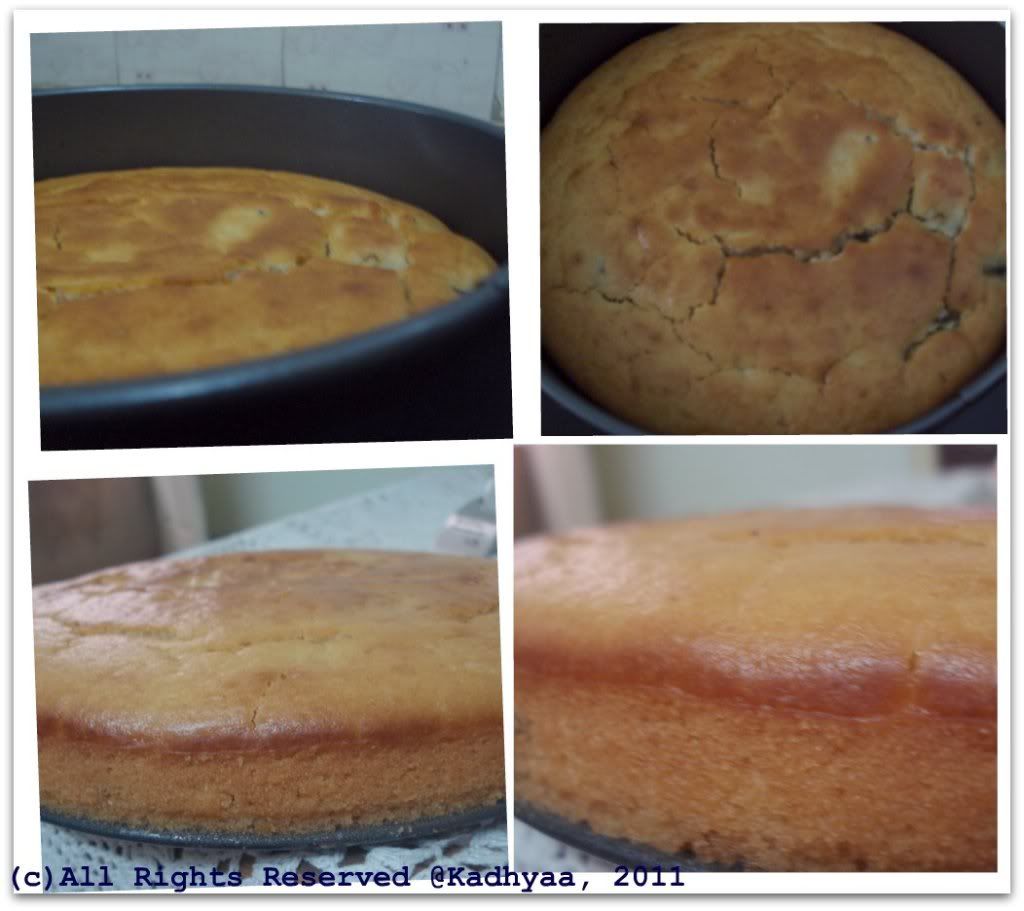 Preheat the oven at 200 degree. Sieve wheat flour, and keep aside. Cream together the buttermilk and the sugar together till sugar dissolves completely. To this add the Baking soda and baking powder mix well and keep aside for 5 minutes.
Now add the vanilla essence and cooking oil to the creamed buttermilk mixture mix well. Add prunes to it and mix well. Now slowly add the wheat flour in two batches to the liquid beat well till you get that creamy texture.
Grease a cake pan/ loaf pan and pour the batter into this. Put the pan/tin in the pre heated oven and reduce the heat to 180 degree and bake for 50 min ( I bake it in my Samsung convection oven might vary in other ovens). Or till the tooth pick inserted comes clean. Cool completely in the wire rack and cut into desired shapes.