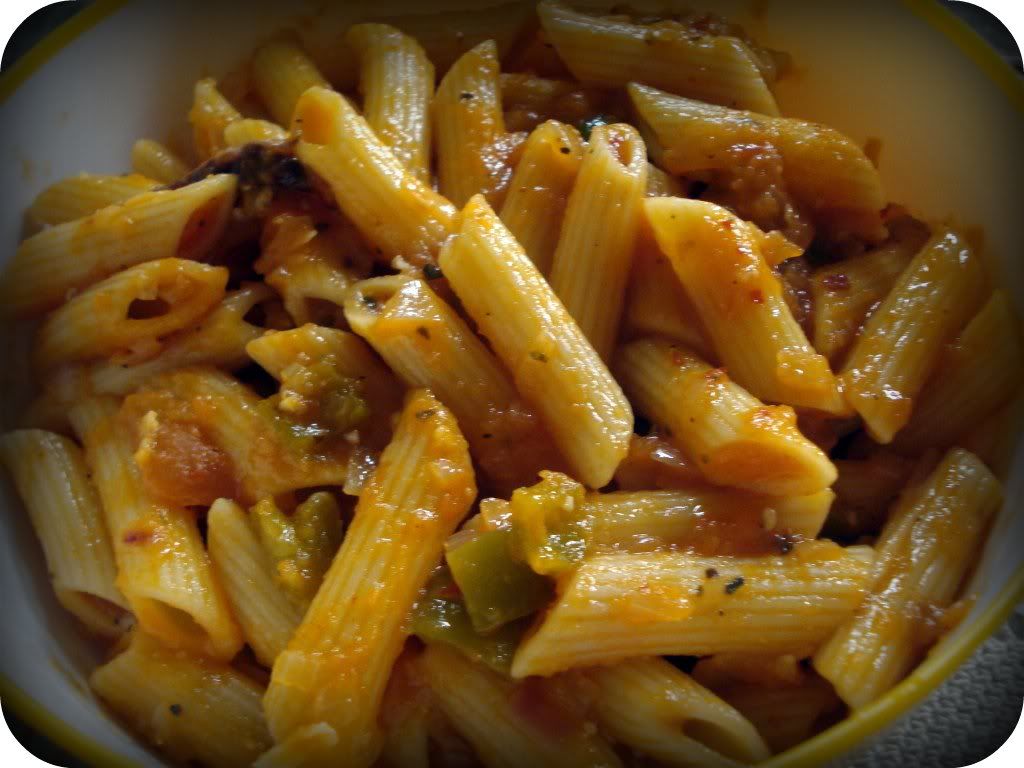 Hunger increases during winter and I crave for hot pakodas, soups and the list just goes on...Last night I was in no mood to eat the usual rice and saaru /sambhar. wanted something really nice. It was chill outside and didnt want to go outside, no great place which had home delivery...I so wanted to go and eat in Lilttle Italy but it was too far .........
Searched my kitchen and got a packet of penne and wanted some spicy sauce over it. So prepared this fresh tomato sauce...so had a lenghty cooking the end result was a yummy pasta....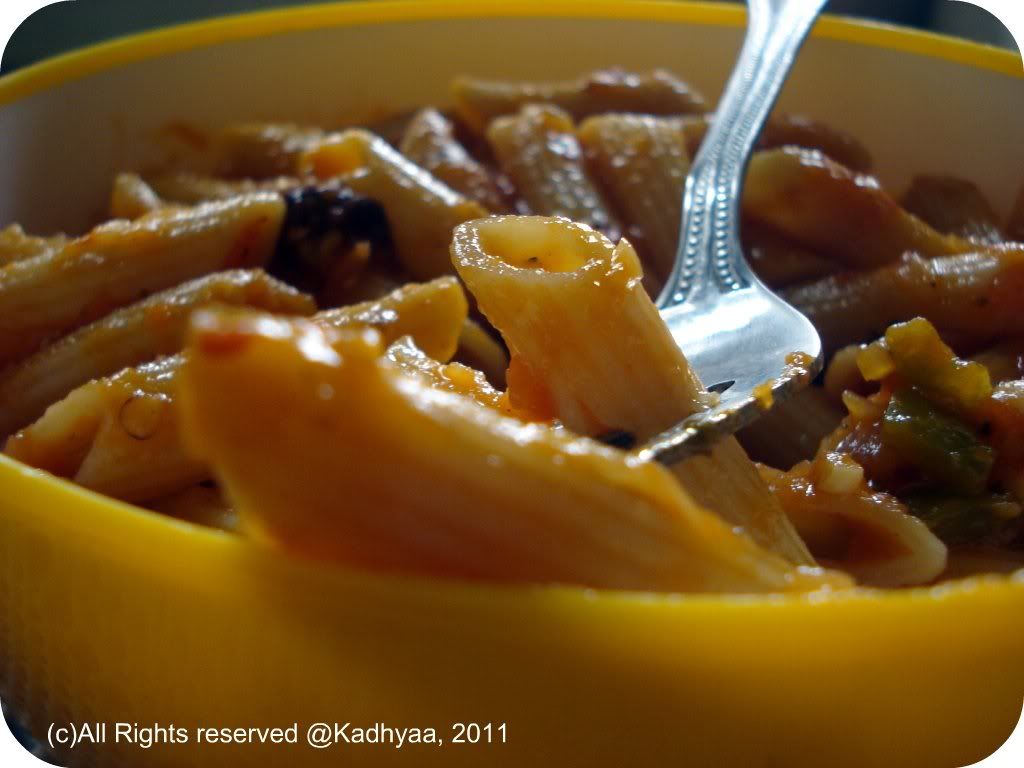 2 cups cooked penne pasta
3/4 cup onions chopped finely
6 cloves of garlic chopped finely
1.5 tsp red chilli flakes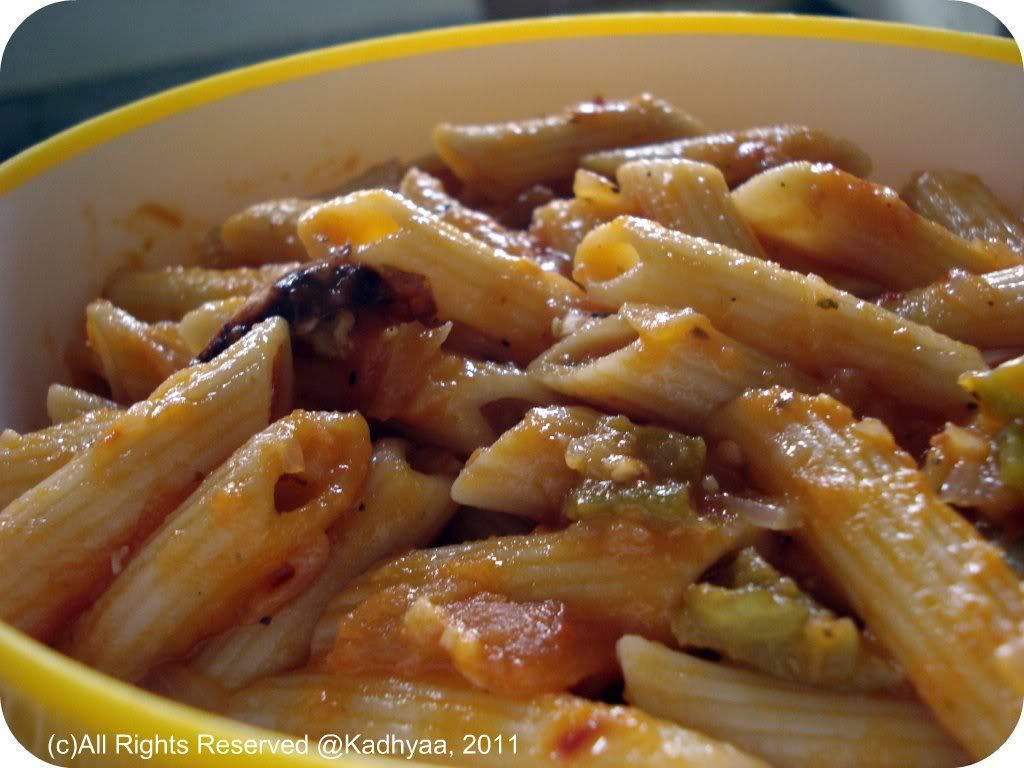 Cook the penne as per packet instruction, run under cold water and mix 2 tsp oil keep aside. Blanch the tomatoes and peel the skin and the seeds and either a make a puree with your blender.
Heat butter in a saucepan and add chopped garlic and onion and fry till they become brown. Then add the pureed tomato, bay leaf and let it simmer in low flame till the raw smell of the tomato goes off.
Add the salt, tomato ketchup and add the chopped capsicum, pasta seasoning red chilli flakes mix well and let the sauce thicken. This will take around 20-30 minutes in low flame. Finally add the full cream and the cheese. (I didn't use cheese instead added cream
Finally toss pour the sauce over the cooked penne add in the olives and serve hot.