I am always little scared when it comes to Desserts. Usually when guests are at home I end up preparing the usual Indian sweets. This weekend My hubby's close friend and his family visited us and I wanted something speacial on the menu. My menu was Aloo Dum Biryani & Raitha, Onion Pakodas, Papad, Rice and Rasam and this pudding with vanila ice cream.
The Pudding became a instant hit everybody loved it including my lilttle one.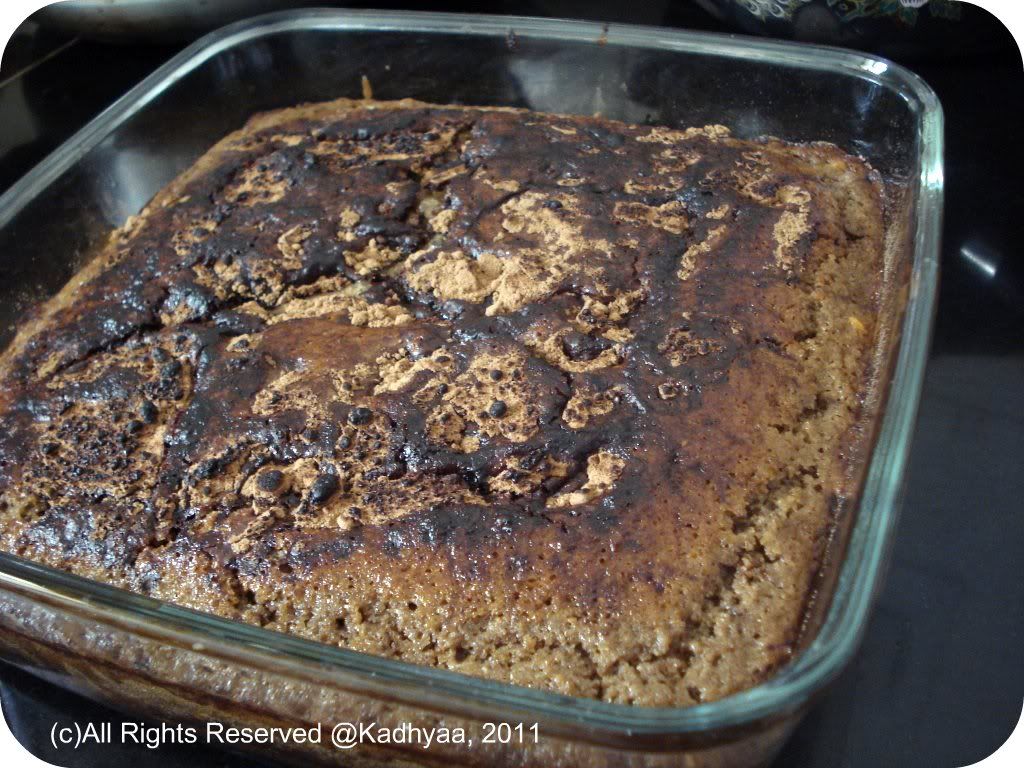 Coffee & Chocolate Pudding
1 cup all purpose flour / Maida
2 tbsp cooking chocolate (I used Cadbury)
1 / 4 cup baby cashews/ walnut
3 tbsp castor sugar/ granulated
1 cup strong coffee decoction
Preheat the oven 180 degree c and grease a cake pan/ ramekins and keep it aside.
Sieve all purpose flour, baking powder and chocolate powder together and put it in a vessel. Add in the sugar into the flour mixture and mix well. Beat the egg till small peaks form and to it add the vanilla essence and mix well. Add in the milk and mix well. Add in the cashew and mix well.
Slowly incorporate the flour into the liquid mixture mix well. Pour the contents into the greased vessel and slowly pour the topping. Do not mix the topping. Bake for 15 minutes or till the top portion forms a crust.
Serve war with ice cream or as is.