Usually on weekends we go for long walks with our lil ones as he loves walking and looking around for his favourite birds, squirils and many more greens. On such long walks we always end up having all sorts of chaats, Khara puris and the list is on...
Khara puri/ Puri as they call herein Bangalore is very addictive just like popcorn u can never stop munching this. Today I prepared it at home a simple and spicy tea time snack.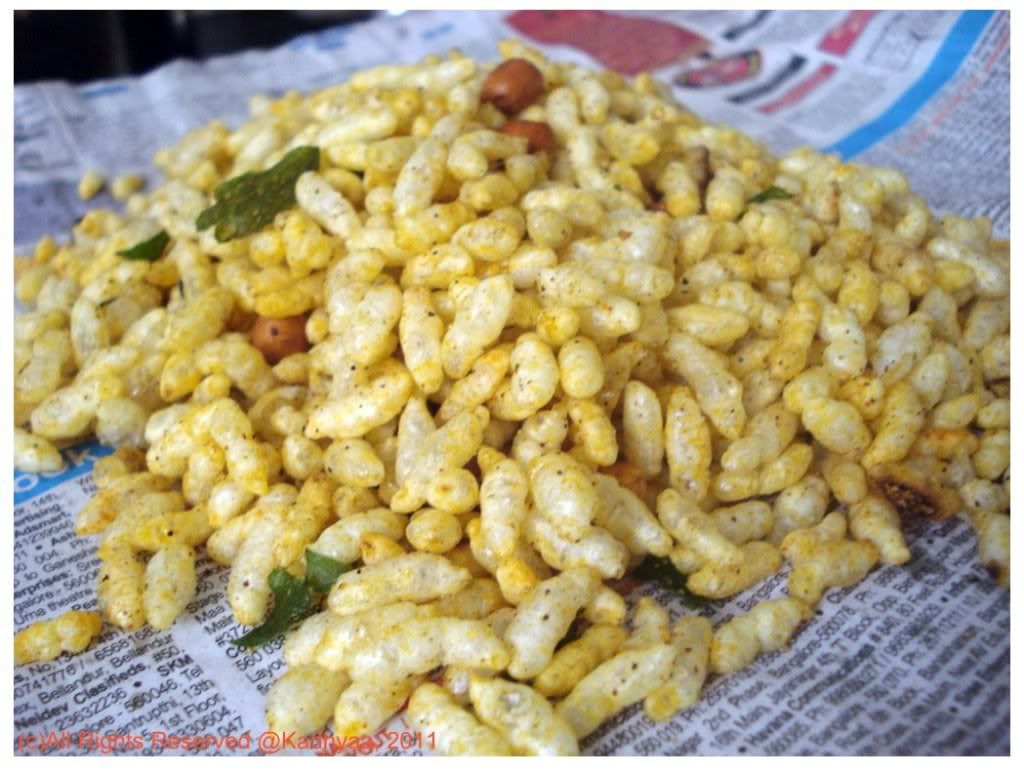 Khara Puri / Kalle Puri –Indian Puffed Rice with Peanuts & Spices
Ingredients
4 cups unsalted puffed rice
1 /2 cup pea nuts / ground nuts
1 / 2 cup fried grams/ Putani Kadle
1 strand curry leaved chopped finely
Method
Put the puffed rice in a zip lock and add the crushed garlic in it. Let it sit inside for about half hour. Mean while heat the oil in a thick bottomed vessel and add in the peanuts and fry till they are roasted then add the fried gram and fry a bit. Add in the curry leaves, turmeric powder and red chilli powder and fry for a minute.
Add in the puffed rice and let the flame be in sim mode and keep stirring and add in the salt and stir till the Puri become crisp. Store it in an airtight container and Enjoy
Last but not least I have received my first award from Lewis Leong Pocketchange EditorBe @ Home:
thanks so much Lewis for this award..