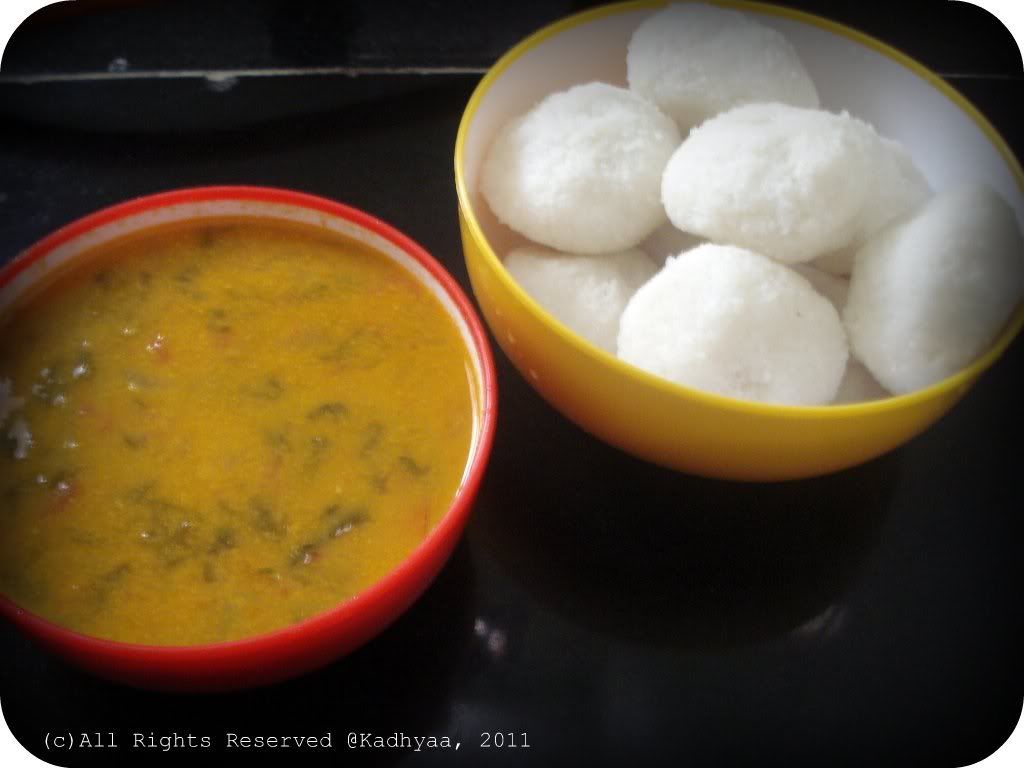 Whenever Mangaloreans meet each other the first sentence they interact is "Do you know Tulu"? Tulu is a local laguage spoke across the Dakshina Kannada (Mangalore) District. This language does not have a script of its own. The other name for Mangalore is Tulunaadu meaning "a place where Tulu is spoken " .
Today's recipe is an exclusive of this region. One of the easiest and yummy dish made out of minimal ingredients. This dish takes me back to my childhood, coz me and my brothers used to hate it and its also called as "atom bomb". Unlike us my lil one loves this dish and in his language it is "mam mam"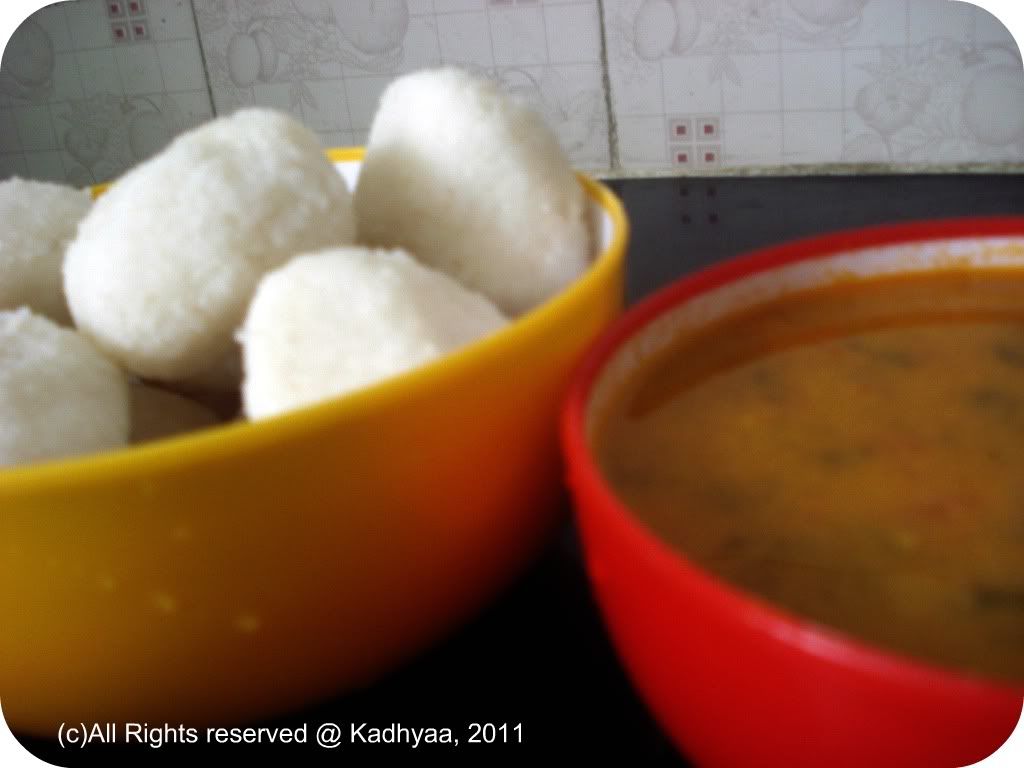 Rice Pudding / Steam Cooked Rice Dumplings
(Rice balls steam cooked and served with Sāmbhar)
Preparation Time: 1 hr (including soaking time)
1.5 cups Sona Masuri Rice
Soak the rice for half hr to one hr and wash it and grind it into a coarse mix. Do not add too much water. The rice should little coarser than that of idli rice.
Mix enough water, i.e. just above the rice mixture, add salt and mix it nicely. Put the mixture in a thick bottomed pan and heat it in medium heat till the entire mixture becomes single mass.
Put the mass into a banana leaf (back in Mangalore)/ in a plate and wait till it become comes into room temperature. Then make round balls by applying little cold water to your palms.
Put the balls into a vessel and steam cook it in low heat for about 30 minutes. Serve hot with Sāmbhar/ chutney
(Mixed greens cooked with lentils and mixed spices & coconut)
Difficulty Level: Easy-Medium
1 cup each of chopped leaves
(Methi, Palak & Coriander)
6-8 byadagi variety red chillies
1 /4 tsp Methi (Fenugreek) seeds
Small pinch of asafoetida
Take pan add heat the oil, add the red chillies and fry till it becomes large is in size then add the remaining ingredients labelled under "Sāmbhar Masala" except for the coconut, turmeric pi and tamarind. Fry till the entire mixture leaves a nice aroma. The red chillies should break easily when the spice mixture comes to room temp. Add the masala ingredients into blender add the coconut, turmeric powder & tamarind. Adding little water make a coarse mix & keep it aside.
Take the same pan heat the butter and add the chopped Methi leaves and fry till it becomes fried and the bitterness goes little bit. Then take the rest of the greens and boil with the jaggery, green chilli & salt till cooked nicely. Add the toor Dal mix well. Finally add the grinded masala paste and enough water. Bring it into boil.
Garnish it with seasoning & coriander leaves
Notes
Rice balls can also be made with equal amount of rosametta rice and white rice