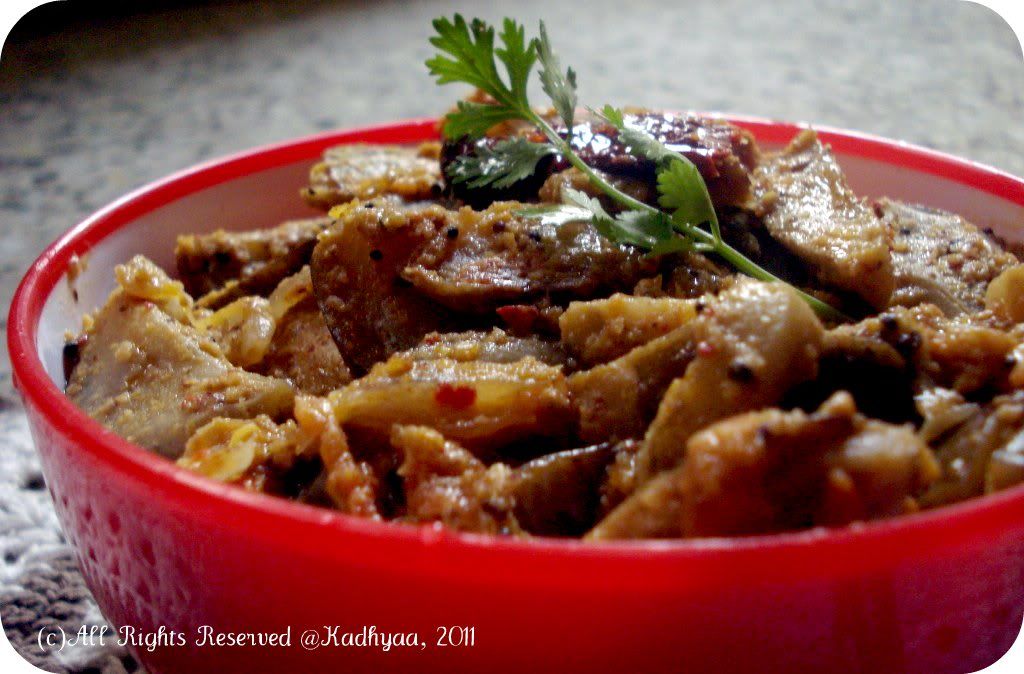 Usually every second saturday we make it a point to visit our native place which is in Mangalore with our lil one. That means the fridge needs to be emptied by then and my entire house gets rest from our chocos and lil ones toys get bored till he comes back :( . So usually on friday's its always mixed veggies (the veggies in fridge) curry.
This time it was the above veggies turn. My lil one has taken my side when it comes to sweet tooth and he loves if the curry or subj's are on the sweeter / blant size. he cannot the spice at all :( So I made this sabji with mild sweetness. Added peanuts and coconut for that extra flavour.

Aloo, Baigan & Tamatar Sabji / Palya – Potato, Brinjal & Tamatar in Peanut & Coconut Paste
Difficulty Level: Easy to Medium
Served Best with: Indian Flat Bread, Steamed Rice
3 medium Potato/Aloo/Batate
5-6 medium/ Baby Purple Brinjal/ Baigan
1.5tbsp Roasted / Raw Peanuts/ Groundnuts
1/2 tsp jeera / cumin seeds
1 tsp jeera / cumin seeds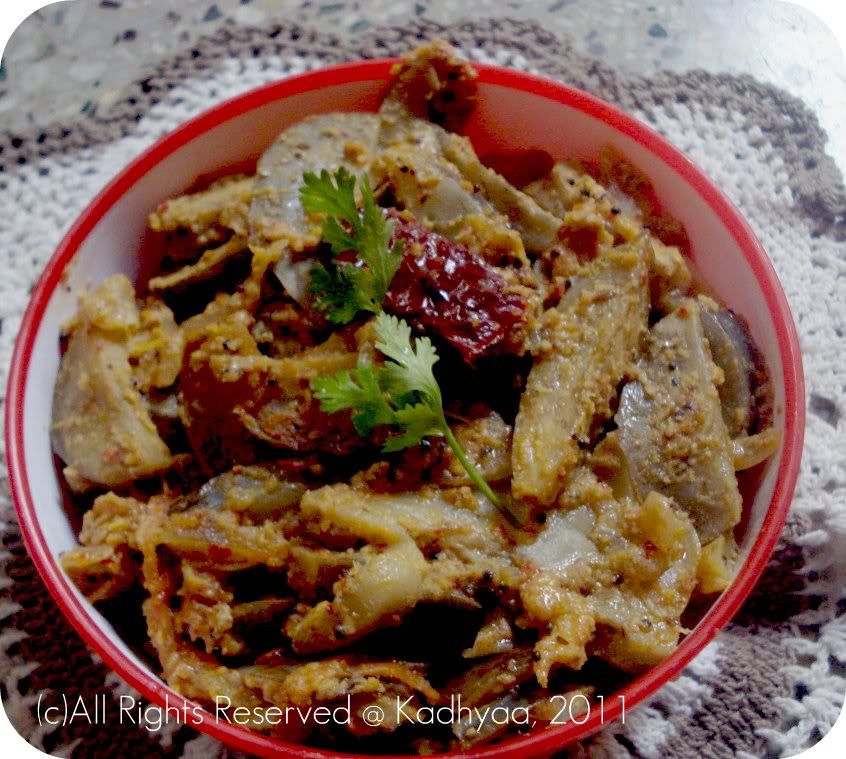 Cut all the veggies and the onions lengthwise and soak the Brinjal and potato separately in water. Roast the ingredients captioned under "To Grind" till nice aroma leaves. Keep it aside to cool completely. Once cooled add it to the blender and make coarse powder.
Take a kadai heat the oil and add the ingredients labeled under "To Tamper" except curry leaves. Once the jeera splutters add the curry leaves and the onion and green chilies and fry till translucent. Add in the tomato, potatoes and mix well. Add half cup water and close the lid. Once the water starts boiling add in the salt, turmeric & jaggery, mix well and let it cook in medium flame for about 10 min. Once potato is half cooked add in the Brinjal and check the water if required.
Let everything cook in medium flame. Once the Brinjal is half cooked add in ground masala and mix well and let the Brinjal cook completely. (Do not over cook it and become mushy it should retain its shape.)
Finally garnish it with coriander leaves and served hot with Indian flat bread/ steamed rice.