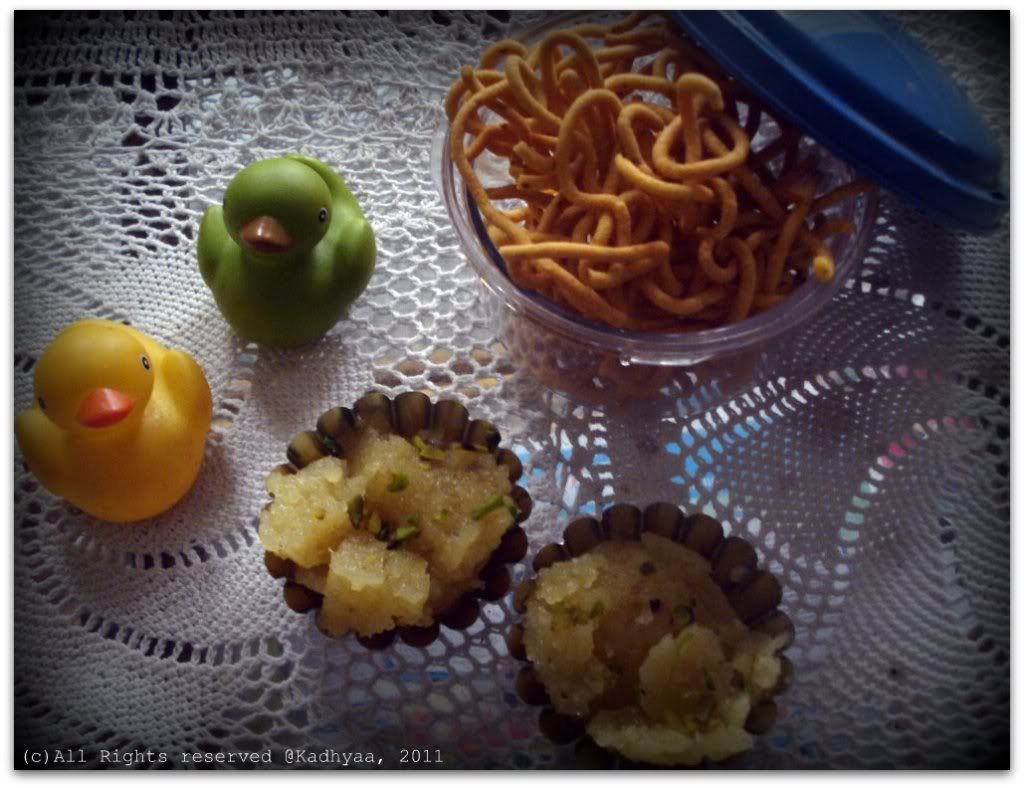 We had a quite simple festival of light...me and my lilttle one had a quite interesting view of neighbourhood lit up for the festival. My lil one certainly did not like the sounds....We both lit up few dia's which he liked a lot...
Here is a simple special dish for the occassion. These are my family favourites. Wish you all once again a happy and safe Diwali wishes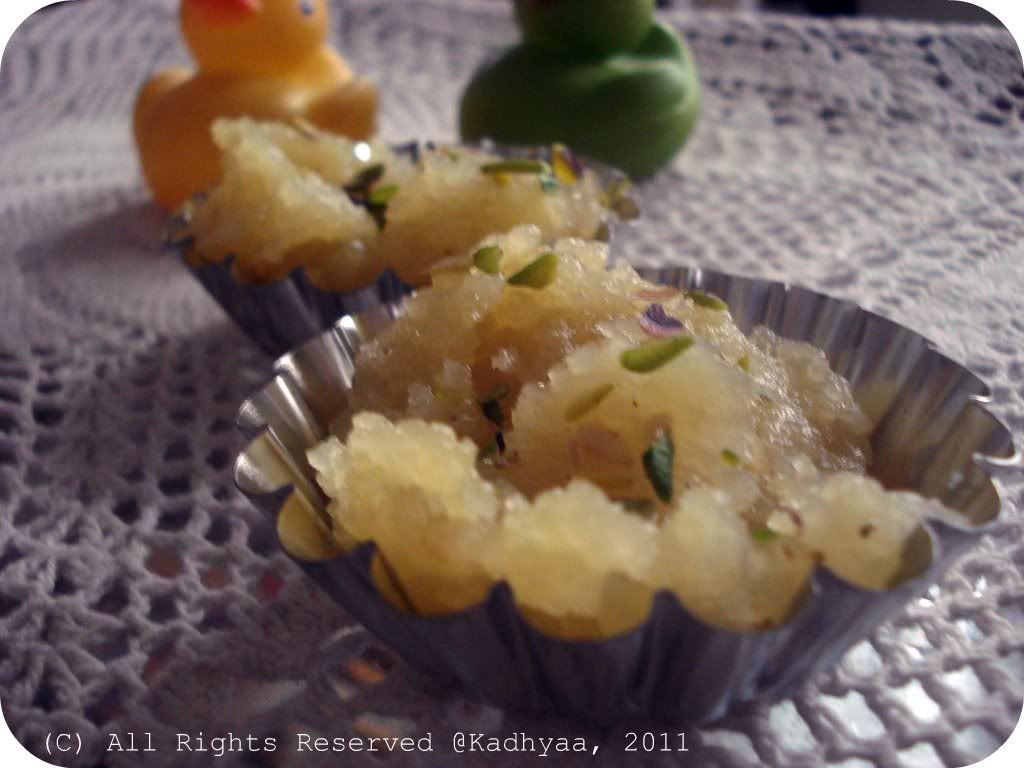 Rice / Aanada Kesari Bath
(Rice cooked in sugar syrup, Ghee & Infused with Saffron & Dry Fruits)
1tsp saffron dissolved in warm milk
¼ cups dry fruits (cashews, raisins & badam)

Method
Keep the saffron in 2 tsp warm milk let it sit for some time. Wash & Pressure cook the rice in pressure cooker till it reaches the mashed consistency. Once the pressure releases from the cooker add the ghee to it mix properly. Add the Sugar and mix well.
Now Transfer the entire contents into a microwave safe bowl add the saffron and fried dry fruits and cardamom to it and keep the microwave in HIGH for 15 minute. Keep stirring every 5 minutes.
Let it sit for another 3 minutes inside the microwave and mix well check the consistency. If the ghee is separated from the rice then it's done.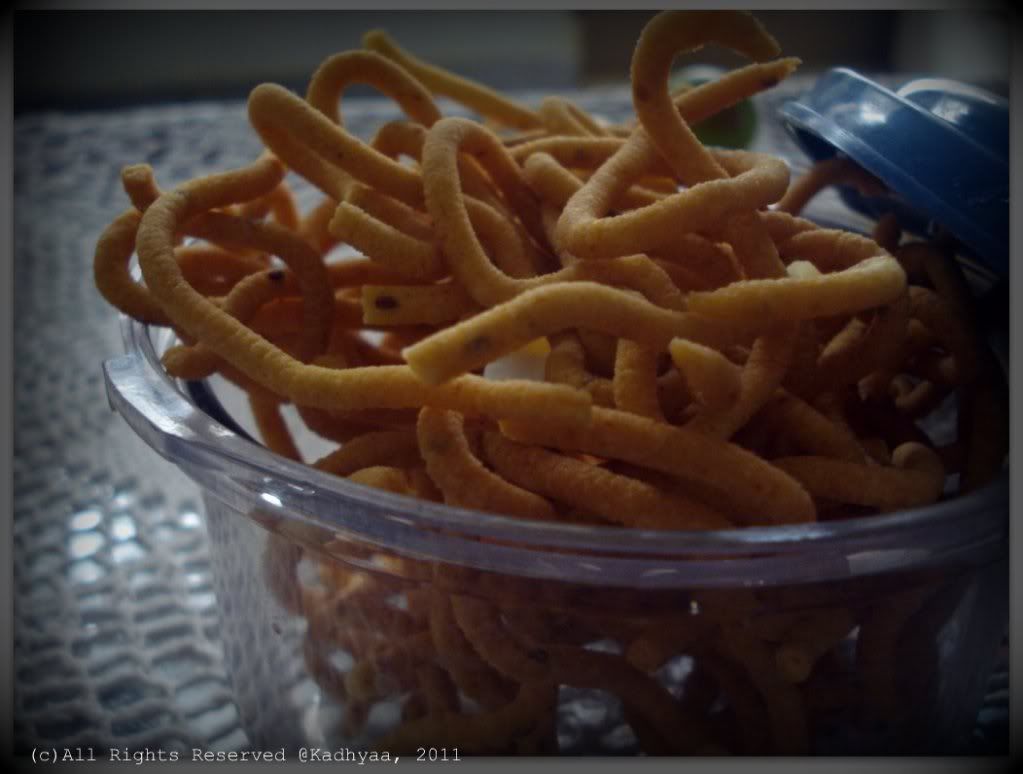 (Rice & Besan mixed with Garlic & Pepper and deep fried)
1.5 tsp garlic & Pepper powder
Sieve the Besan flour and put it in a vessel and add rest of the ingredients except for the oil and kneed into a chapatti dough consistency and keep aside.
Heat the oil in a medium heat and put a tbsp of batter into a Murrukku maker and directly press it to the heated oil and cook in medium flame till done. Take out from the oil and put it in a tissue to remove that extra oil.
Store it in a air tight jar