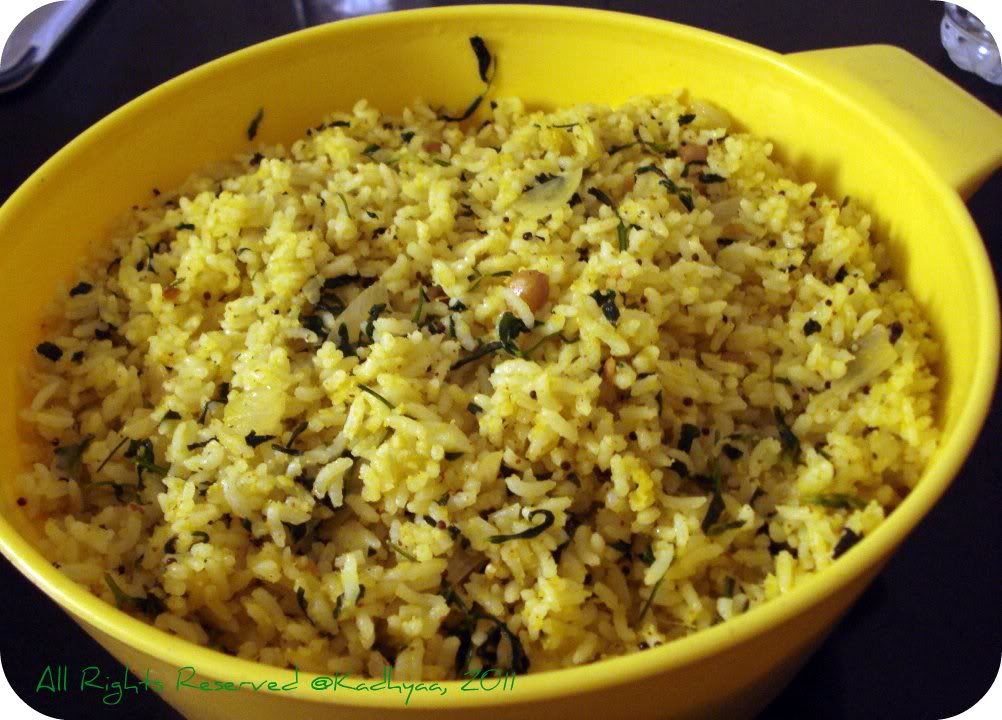 I have cribbed enough of the latest weather in Bangalore and it still continues to be the same. On this weekend we went to watch a movie "Real Steel" a science fiction action film starring
Hugh Jackman
and directed by
Shawn Levy. The movie is about Robot boxing. and I must admit that it is an amzing movie. Hugh Jackman and the kid in the movie are too amzing..a nice concept and a very well made movie.
Coming on to today's recipe, which i learnt from one of friend. The Methi leaves Chitranna...gives a twist to the regular chitranna with a bit of bitterness, tangy and spicy.
Last but not the least Pls download free recipe book if you are looking out for a traditional sweet treat this Deewali..
Indusladies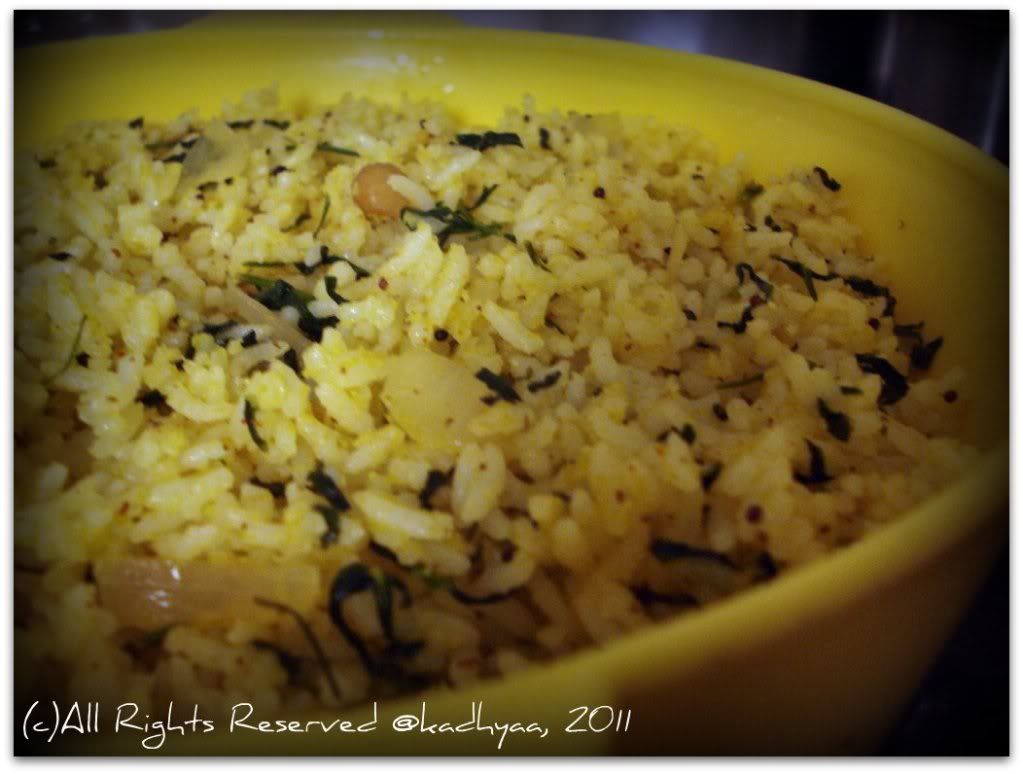 Methi / Fenugreek Leaves Chitranna
(Traditional Chitranna/ lemon rice with fresh Methi /fenugreek leaves)
Cooking Time: 10 min (excluding the rice preparation)
2 cups cooked & cooled rice (sona masuri)
1.5 cups chopped tender Methi / Fenugreek Leaves (discard the stem)
1/ 4 cup peanuts/ ground nuts
1/ 4 cup chopped coriander leaves
Put together all the masala ingredients and dry powder it and keep it aside. Meanwhile take a heavy bottomed pan and heat oil in it and to this add ground nuts, mustard seeds, Urad Dal, chana Dal and wait till the mustard and the pea nuts crackle. Then add the curry leaves and the onion. Fry till translucent. then add the methi leaves and fry for 2-3 minutes. I didnt want to remove the entire bitterness of the leaves.
Then add the grinded masala and fry till the raw smell goes off. Then remove the pan from the flame and mix the rice nicely and finely add the salt & lemon juice.
Put the pan on the flame again and heat till the rice becomes hot. Garnish with coriander leaves. Serve hot with chutney / chilli pakoda