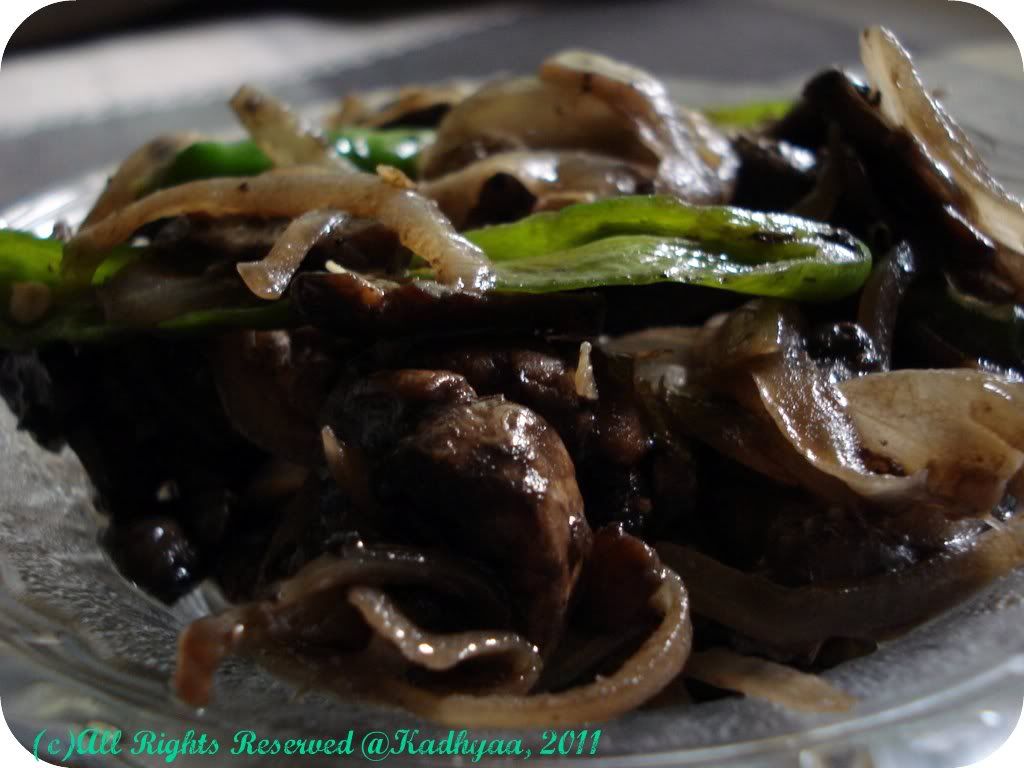 I have a very sweet teeth and sweets are a must at home. But last night both me and my better half had great wanting for something really spicy. Instantly our all time favourite dish came to our mind and my hubby went in searc for some fresh mushrooms..and I made this which really came out well. After eating that we could see smokes coming from our ears :)

(Mushroom dry fried with pepper powder)
250 Gms washed & dried button mushrooms
1 tsp white pepper powder
2 garlic cloves chopped finely
Wash the mushrooms and pat it dry with a kitchen towel. Cut into halves and keep it aside.
Heat the butter in a pan add the chopped garlic and wait till it turns golden colour add the slit the green chillies and fry it a bit. Then add the thinly sliced onion and fry till translucent.
Add the mushroom & salt. Fry it in a high flame till the moisture from the mushroom completely evaporates. Finally add the pepper powder & lime juice.