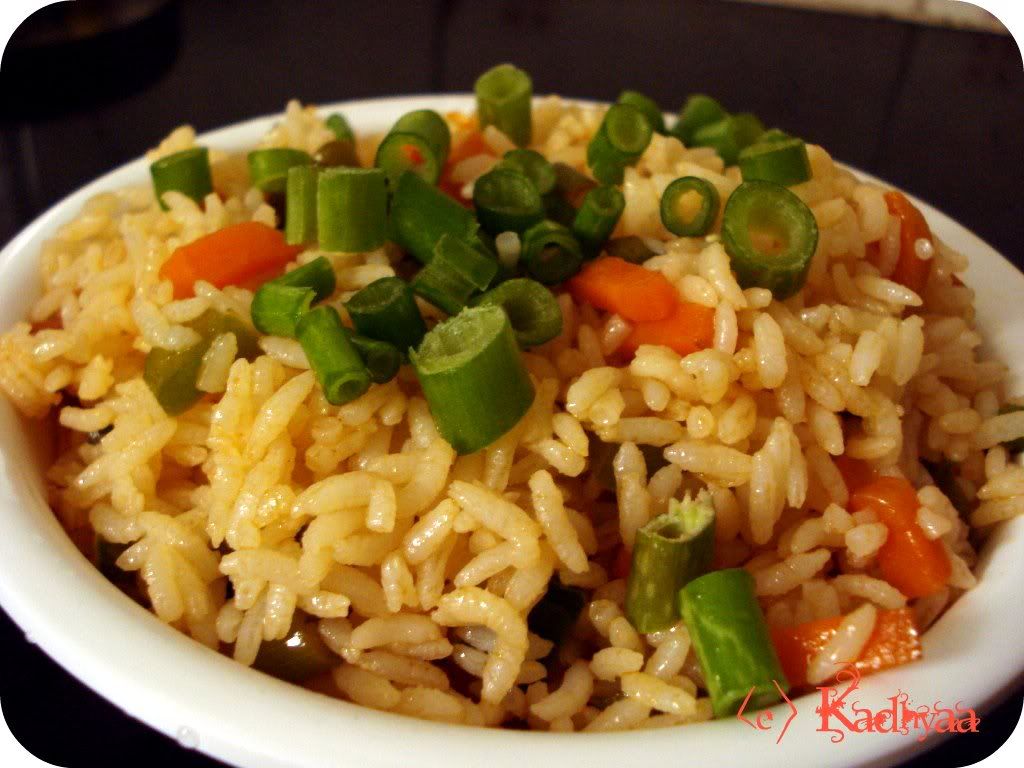 Wishing all of my blogger freinds HAPPY NAVARATHRI may godess Durga bless you all with prosperity & good health.
My Lil onehasnt tatsed the chineese food yet and we hardly eat out when he is around to avoid him giving the junk so soon. My hubby was craving to eat fried rice from long so I made simple veg fried rice. I was surprised to see my lil one eating the grains and enjoying the new taste..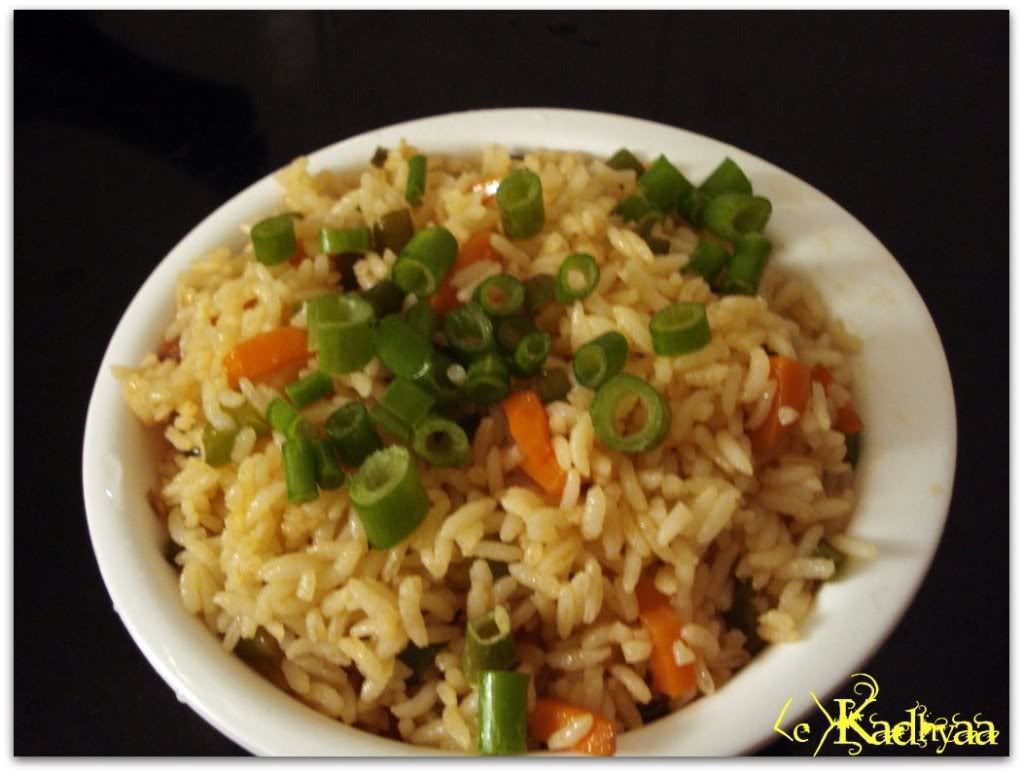 1/2 cup small bite size cut vegetable (carrot, French beans & spring onion)
1/2 tsp white pepper powder
3 cloves garlic finely chopped
Heat oil in a thick bottomed pan and keep the flame in high. Add the garlic and just when it turns the color add all the color add all the veggies and stir fry it in high flame for about 5 min. Remember the veggies should not cook just stir fry.
To add salt, sauces and keep mixing nicely. Remove it from the heat and add the rice and mix well. Heat it till the rice becomes hot. Garnish it with spring onions