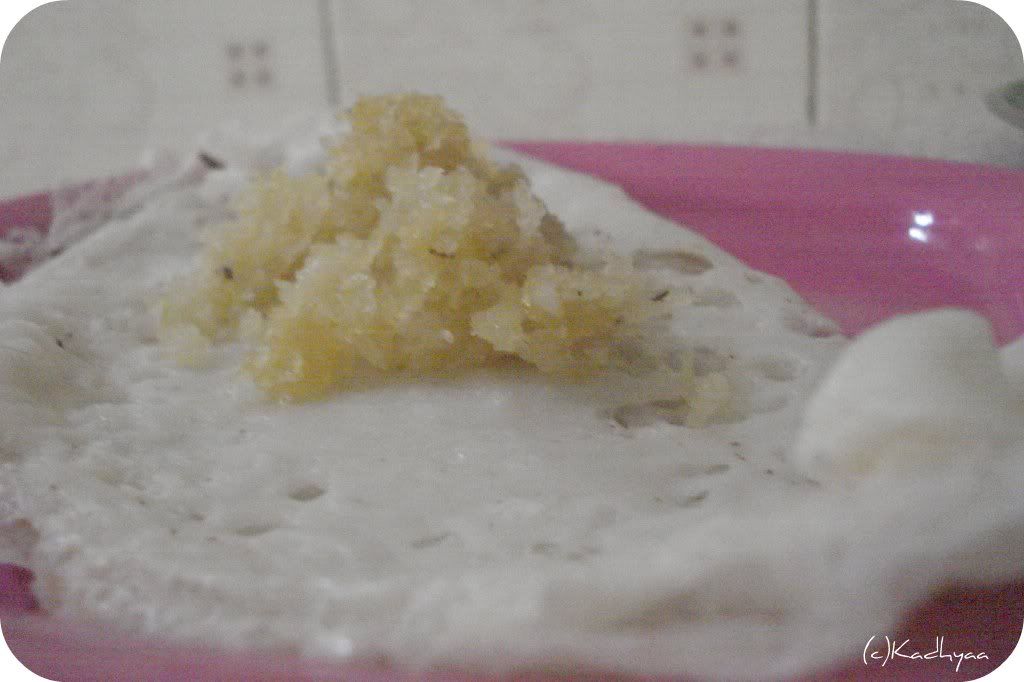 Every region, city or place has it's own signature dishes and
Neeru Dosa
is Mangalore special and whoever has tasted this cannot stop at one or one time. the literal meaning of the term is Neeru in Kannada language- water and Dosa- means crepes. This dosa is an instant dosa with very minimal ingredients and no fermatation.
My lilttle one loves it so much that he can just have this whole day
(a simple crepe prepared by rice batter)
Preparation Time : 10 min
Cooking Time : 10 min
Makes: 12
Ingredients
1 cup dosa rice
1/2 cup grated coconut
salt per taste
2 tsp coconut oil
2 cup water
Method
soak the rice overnight and next day put all the ingredients except the coconut oil and grind into a smooth batter using very lilttle water.
Add the batter into a vessel and add coconut oil and two cups of water. the water should be at running consistency.
heat the iron griddle and start making dosa shown above in the picture. The crepe should be really thin and soft. that is the secrect of this dosa.