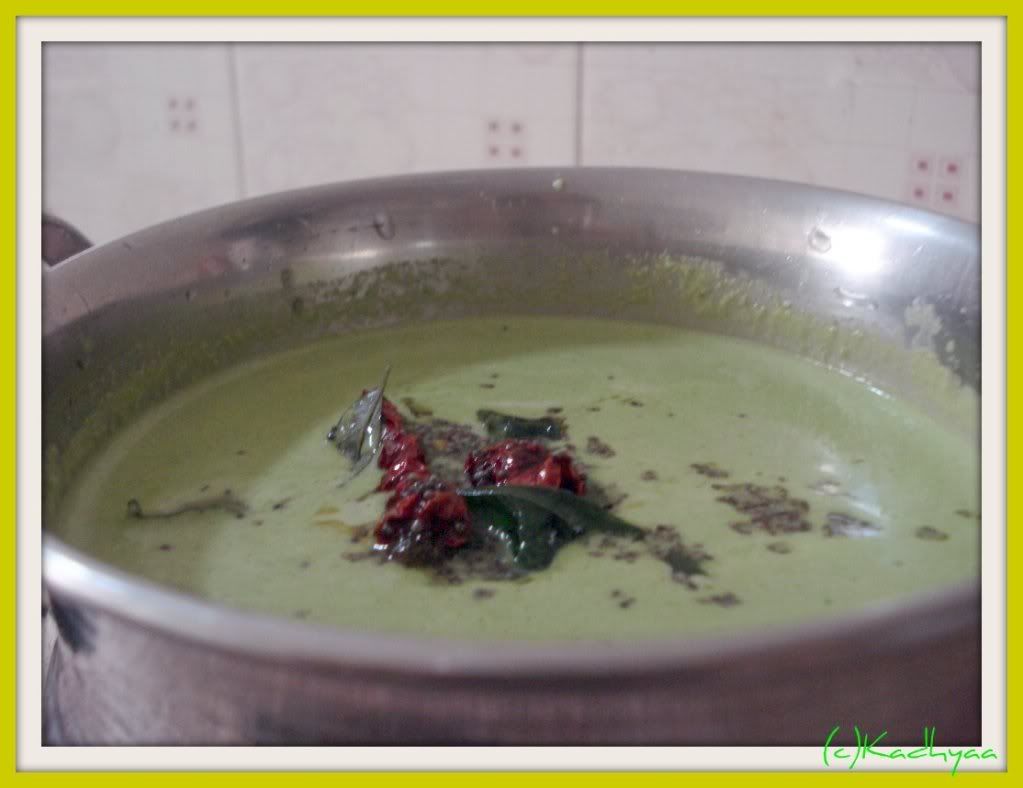 From last night onward it is been pouring here in Bangalore. When we get rain like this it becomes worse and reaching from office to your home is a nightmare. I do love rain and the warmth it brings along with it. But travelling becomes a hectic.
I feel like having a cup of coffee, a book with me and a plate of some spicy fried items beside me. But today's post is no where close to this . It is a simple yet healthy and healing Tambhuli (a dish with no cooking, youghurt based simple dish).
Fresh Fenugreek / Menthe Soppu Tambhuli
(Fesh greens blended with coconut & curd/butermilk and spices)
Preparation Time: 15 min
Cooking Time: No
Serves: 4
Ingredients
1.5 cups of washed and cleaned methi/fenugreek leaves
3/4 cup fresh/frozen coconut
1/4 tsp white pepper powder
1/2 tsp jeera powder
salt to taste
1 tsp jaggery
1/4 cup sour curd/buttermilk
2tsp butter/ghee
For Seasoning
2 tsp oil
1 tsp musturd seeds
2 redchilli broken
1 strand curry leaves
Method
wash, clean and wipe the fenugreek leaves nicely under the running water. We need only the leaves so discard the stems. Take a pan add the ghee/butter and add the leaves and fry for 3 minutes to remove the extra bitterness.
Take a blender jar and add all the ingredients and grind into a fine paste. Remove and put it in a vessel and add enough water and make it a medium thick consistency.
This dish needs to stored in fridge since there is no cooking involved. You can remove may be 15 min before the lunch and serve it with hot steamed rice.