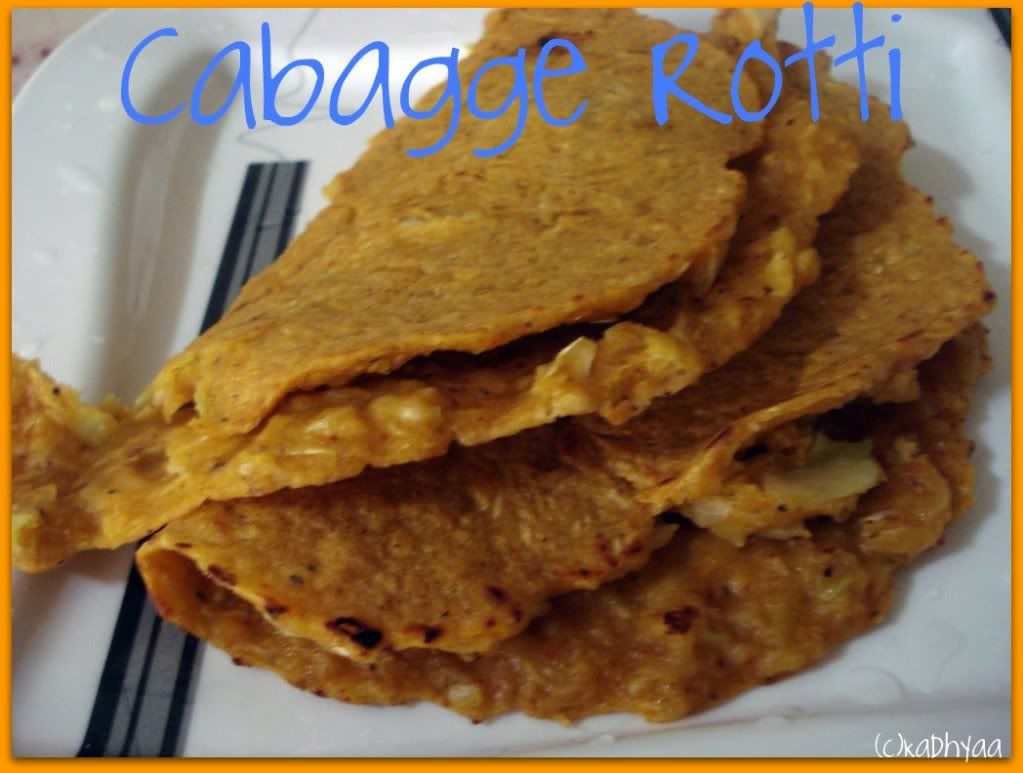 Whose a best cook for you? I was thought that everybody knows how to cook but the real cook is who knows how to use the minimal ingredients in the house and also knows how to feed the family with the things which they hate?
It sounds really strange rite but think isnt it a good thing if we would able to feed the family with the things which hate which otherwise is good for health. The one such vegetable avilable in the market is "Cabbage". I always liked this veggie for the reasons unknown. This is a versatile veggies which can be used from breakfast to salads.
The below is post is a dish out of cabbage which is prepared with coconut, rice & whole spices.
Cabbage Rotti / Crepes
(Cabbage crepes prepared with coconut, rice & whole Spices )
Preparation Time: 15 min
Cooking Time:25 min
Makes: 10
Served with: Curd/Pickle, Chutney
Ingredients
1.5 cup shredded cabbage
1/2 cup grated fresh coconut
2 cups Dosa Rice
2 medium onion chopped
2 green chiles chopped
salt to tatse
ghee to roast
For the Masala
6-8 red chilli (byadgi variety)
1 tsp corriander seeds
1/2 tsp cumin/jeera seeds
1/4 tsp methi seeds
1/4 tsp turmeric powder
2 tbsp jaggery
1 tsp tamarind water
Method
Wash & Soak the dosa rice overnight or 4-8 hrs in water. Take all the ingredients except the onion, green chili and cabbage into a blender and grind into a smooth batter.
The batter should not be too thin or too thick it should in the medium consistency.
At last add the chopped green chilli, onion and cabbage into the batter. Mix well.
heat the iron griddle. Take a laddle full of the batter and make rottis of desired shape.
You can also use your hand to make the rottis (but be careful of the heat)
Roast nicely and the rotti should be lilttle thick than that of dosa.
Serve hot with your choice of side dish.