Seasonal fruits/veggies are always make a speacial meal at home. One of such vegetable is Bamboo Shoot. I just cant get enough of this vegetable. Very versatile vegetable.
Today's recipe is simple buttermilk/curd based curry.
Bamboo Shoot & Chayote Melara
(Bamboo Shoot & Chayote in Buttermilk & Coconut Sauce)
Preparation Time : 15 min
Cooking Time: 15 min
Serves: 2-4
Served with: Steamed Rice & Pickle
Ingredients
1/2 cup bamboo shoot cut
1/2 cup chyote /chow chow cut
2 green chili slit
1 cup grated fresh coconut
1/2 cup sour buttermilk/yougurt
salt to taste
1/4 tsp jaggery
For Seasoning
1 tsp butter
1 tsp musturd seeds
1 red chilli broken
1 strand curry leaves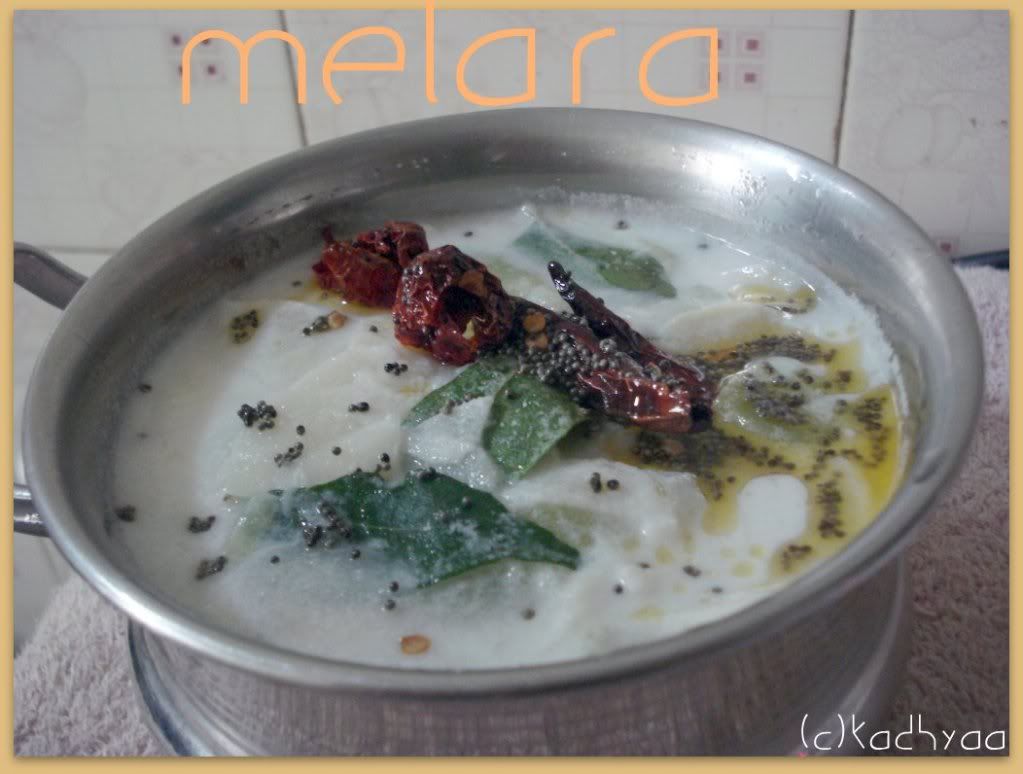 Method
I used preocessed bamboo shoot. The Bamboo shoot cannot be used immediately after it is cut. you should thinly cut it roundwise and soak it in water for a week . Change the water each day an squeeze the shoots and put it back.
Cut the bamboo shoots & choyte into bite size pieces and along with green chili slit boil it.
Once the water starts boiling add the salt and jaggery and cook it covered
Take the coconut and grind it into a fine paste by adding very lilttle water.
Once the bamboo shoot and choyte i scooked add the coconut paste along with the butter milk and bring it into a boil. Add the seasoning
Serve hot with steamed rice & pickle.