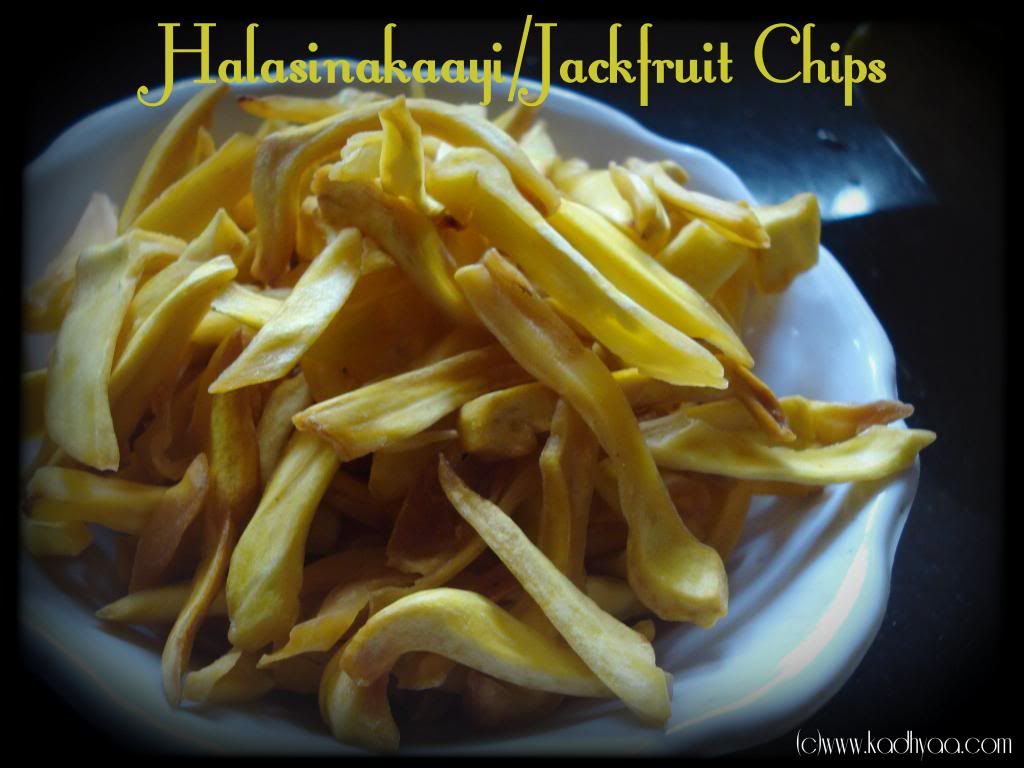 I am quite sure that there is hardly anybody who hasn't tasted this delicacy and also once tasted cannot stop munching it. This is what happened when I went to my native place last time. Summer temperature is really bad but the season brings home and we lot of fruits, delicacies along with it.
Going back to my childhood summer was painful for me. These were the days when I hated going into kitchen and helping my amma. So anything that relates to cooking was a pain. Once we are in summer there were  so many preserves needs to be done which be used at the later days of the year these were Mambala (fresh home grown mango pulp sundried and kept it), Jack fruit papad of both ripe and non-ripe, jackfruit Chips, jackfruit & mango in brine (jackfruit kept in salt water)and the list is on..
My today's recipe is one of such recipe –Jackfruit chips. The work behind this snack is quite heavier side as my amma used to make in a lot and keep it in air tight jar so that we could enjoy it through the summer.